Dave had the opportunity to come with us to gymnastics class this week. During the summer, they have a lot going on and the gym is always full of kids working out and doing their thing. It is really fun to watch the older kids to flips and all sorts of other awesome tricks on their equipment. Lacy is inspired to work hard so she can be like them some day. She and Rose both love gymnastics. I took the opportunity of having an extra adult on hand to take a few pictures of Lacy and Rose in class.
Warm ups
Walking up the wall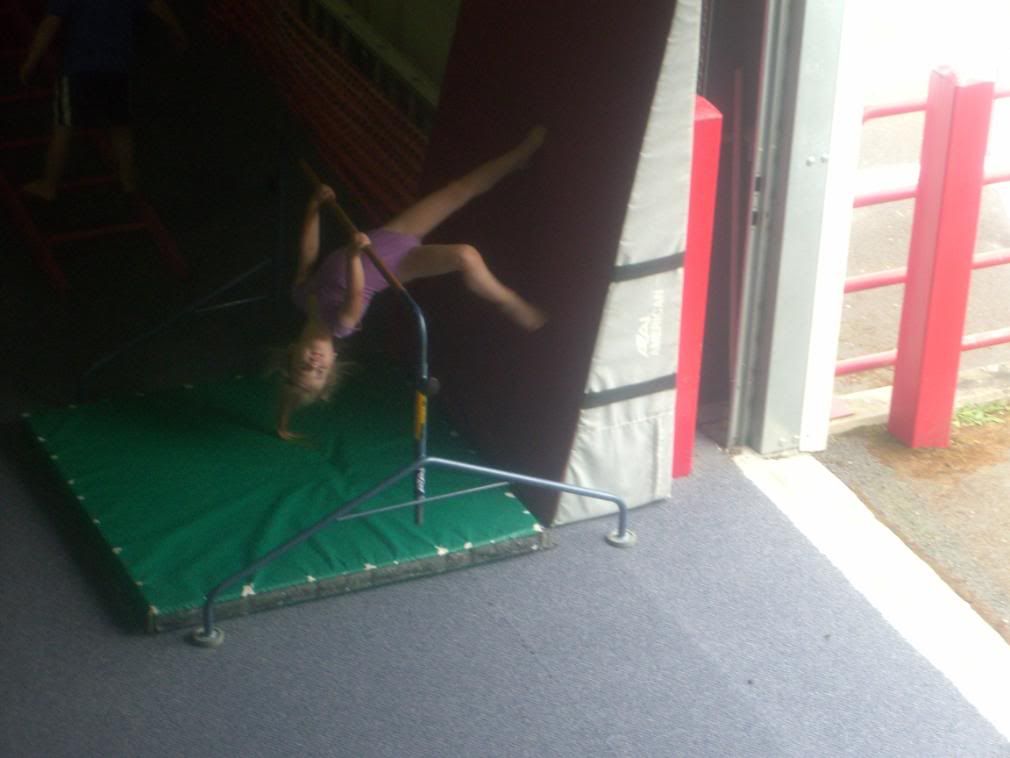 Balance Beam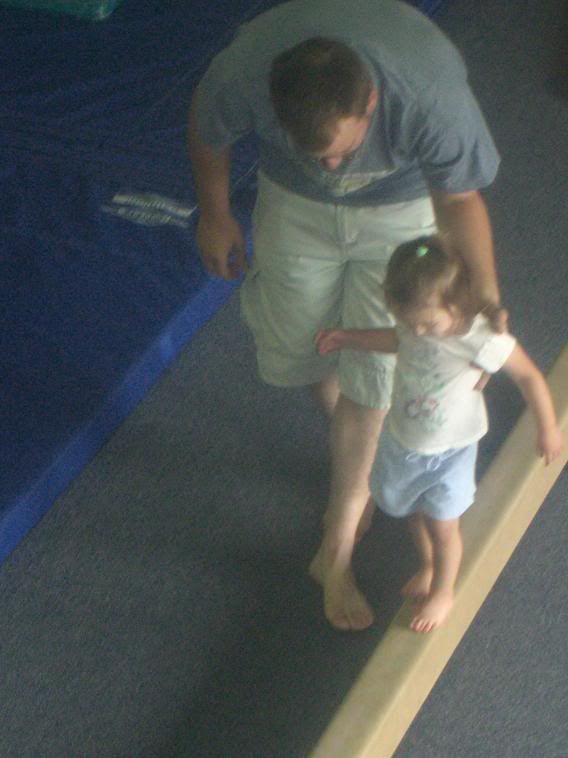 Forward rolls with help from Dad
Jumping on the giant trampoline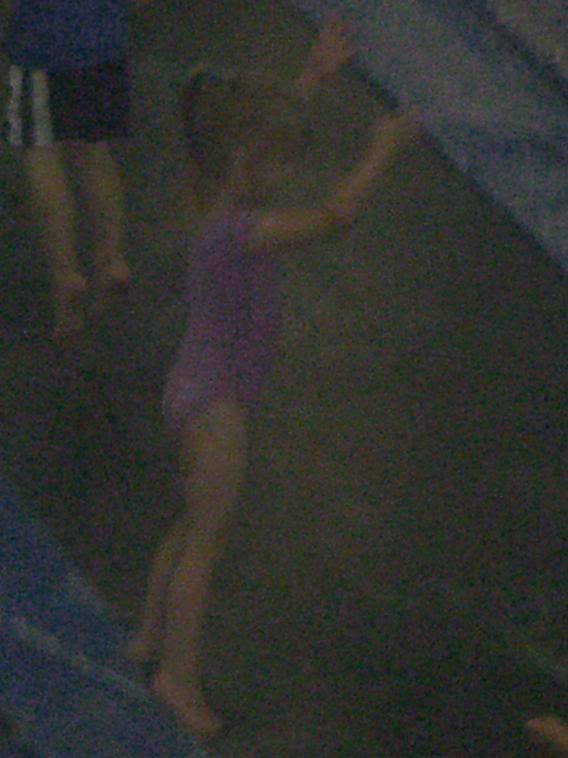 Hanging out: Rose's teacher says she has a really strong grip, one of the strongest she's seen in a child of Rose's age
The last few minutes of class are always spent in the pit. The girls haven't loved it from the beginning, but they enjoy it. Then again, they're not quite as rambunctious and high energy as other kids in their classes, and they're both a little shy and cautious. But they do enjoy it, especially when their dad is flipping them in the pit!