Just a quick blog with a few of my favorite pictures from the weekend. I'll give you a play by play later. We really had a good time, especially Dave who got to fish morning noon and night. We brought a boat that we borrowed from a friend, and really enjoyed the time on Lake Crescent (not croissant). It was absolutely beautiful out there on the water-- surrounded all around by mountains covered in evergreens. Just magical.
My swimmer girls. Rose especially loved these goggles.
Flower picking at a shore across from our cabins. We picked flowers there until Dave heard what he thought might be the yelping (mewing? not sure what they do) of baby cougars. We got back on that boat fast and headed back. Plus it started raining hard, so we needed to get indoors.
This was from this morning. Allison, my niece, near our cabins. We were so close to wildlife. They would come up so close to us. We loved seeing the deer and feeding ducks. They would eat right out of our hands.
Dave's favorite activity. This was taken in front of our cabin.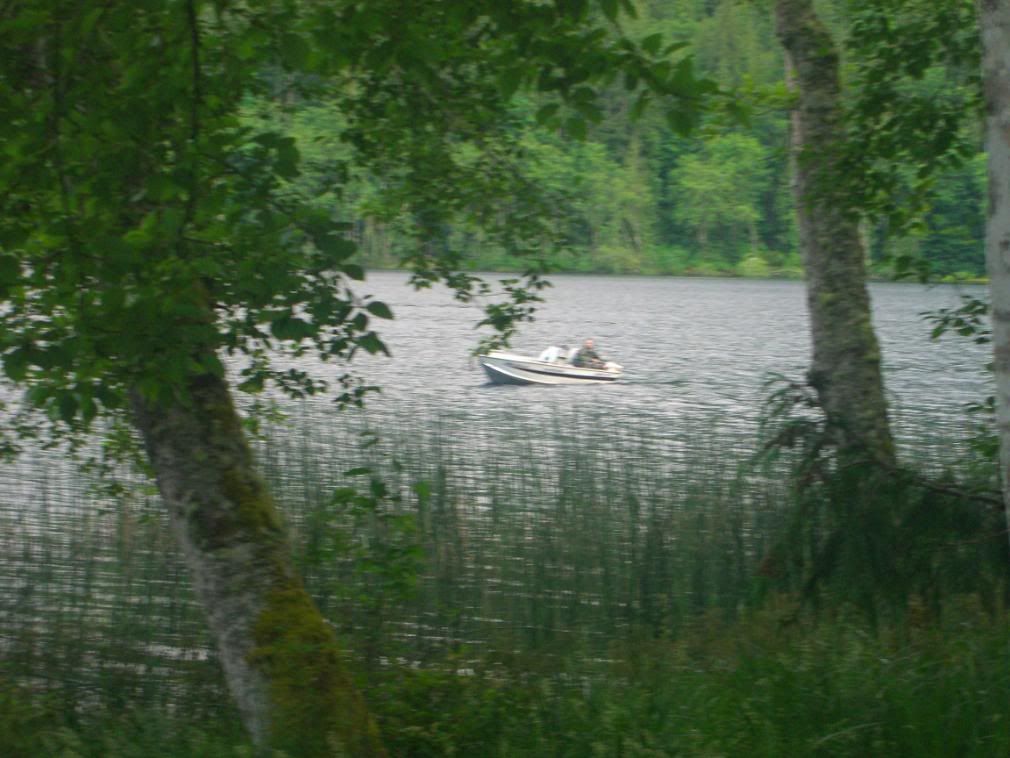 Rose eating a roasted marshmallow
Cousins so close in age: Rose (25 months) and Allison (21 months)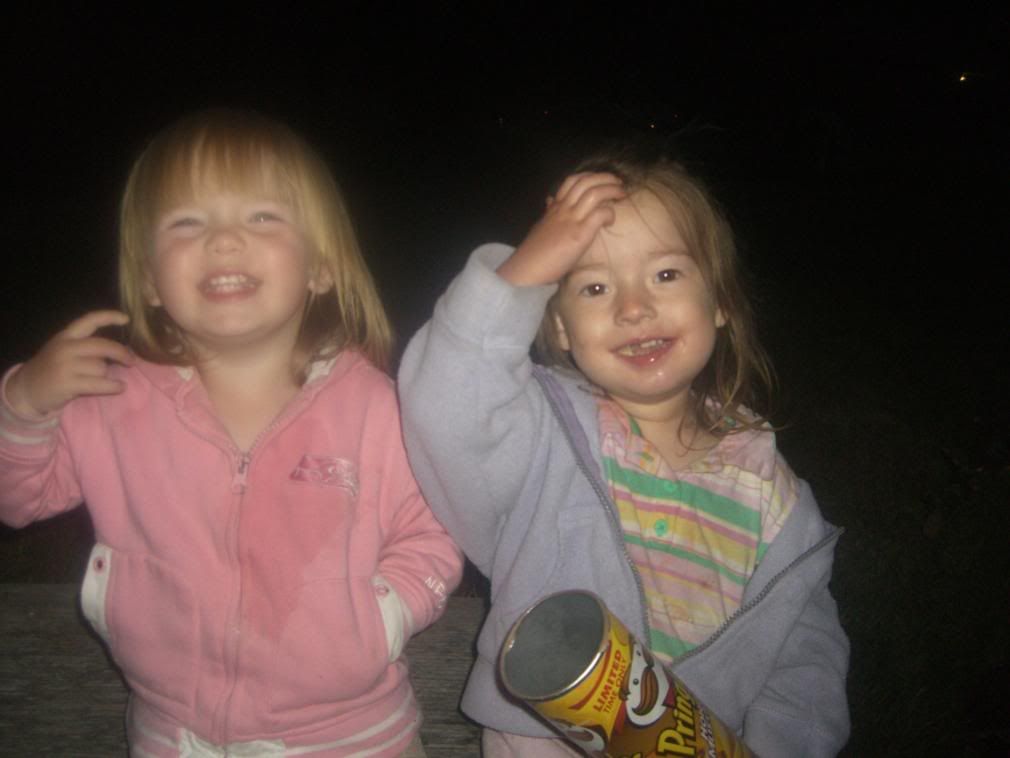 My absolute favorite picture of Rose to date
I learned a few tricks with my camera this weekend. It's about time-- the camera is 2 years old now! Lacy looking out our front window.
I love this picture of a beautiful doe from the campground. I knew we were in for a treat when one of the first things I noticed was a doe bedded down by the boat trailers, not spooked off by any of us. We were in the Olympic National Park, and I believe there is no hunting allowed in national parks.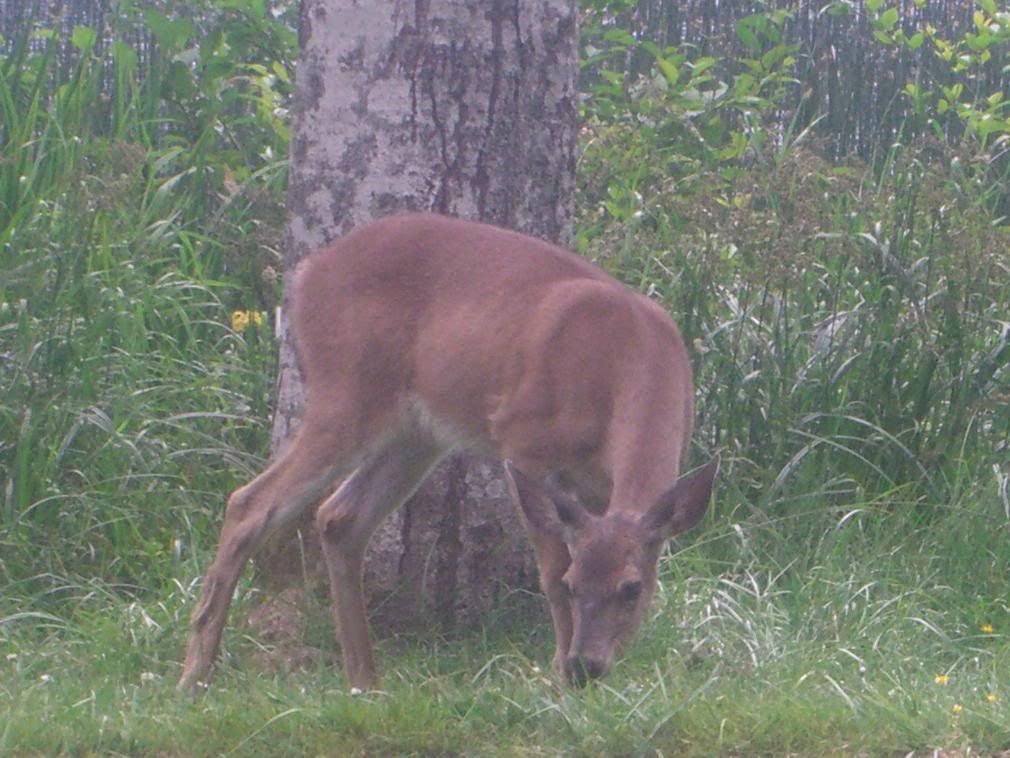 More to come, with updates on our relaxing, wonderful weekend! It's back to reality now, and I've got to say that I'm a little disappointed. Two full days, no television or internet, cut off from the world. My kind of living, minus the no internet thing.