Dave went camping with the scouts last night, so my friend
Emily
and I decided to have some fun together. She came over and we made plans to go to dinner then go shopping. before we went, the girls had to get some pool time in! The neighbors had their little pool set up in the front yard, and of course it was irresistable to the girls. So they played!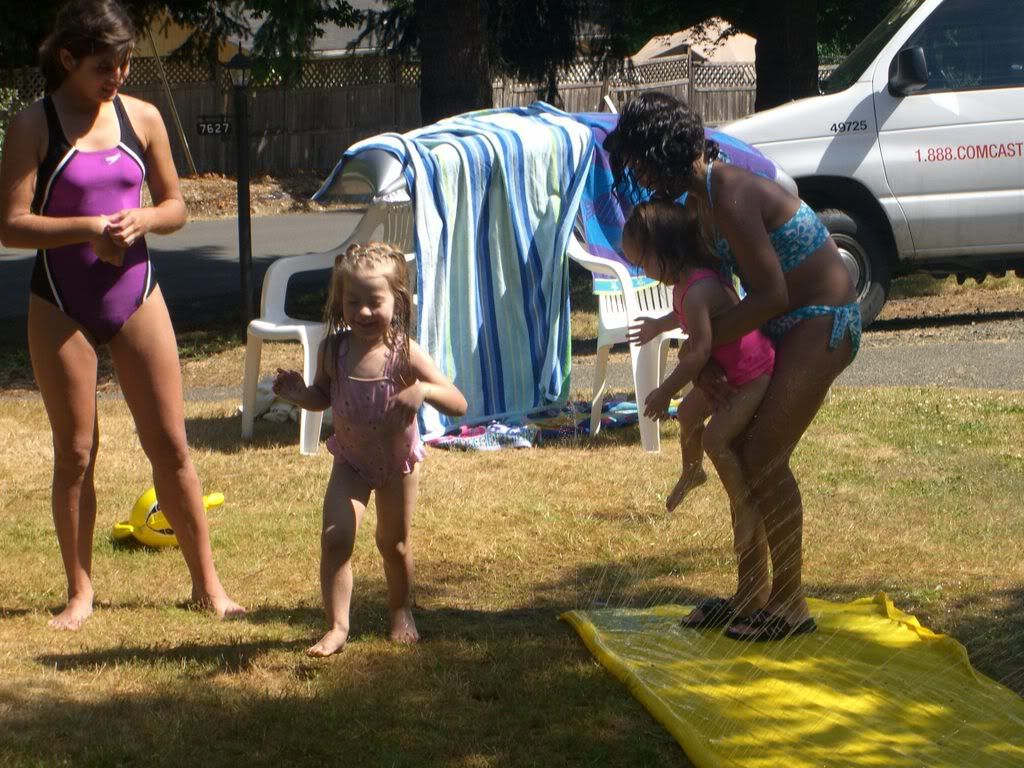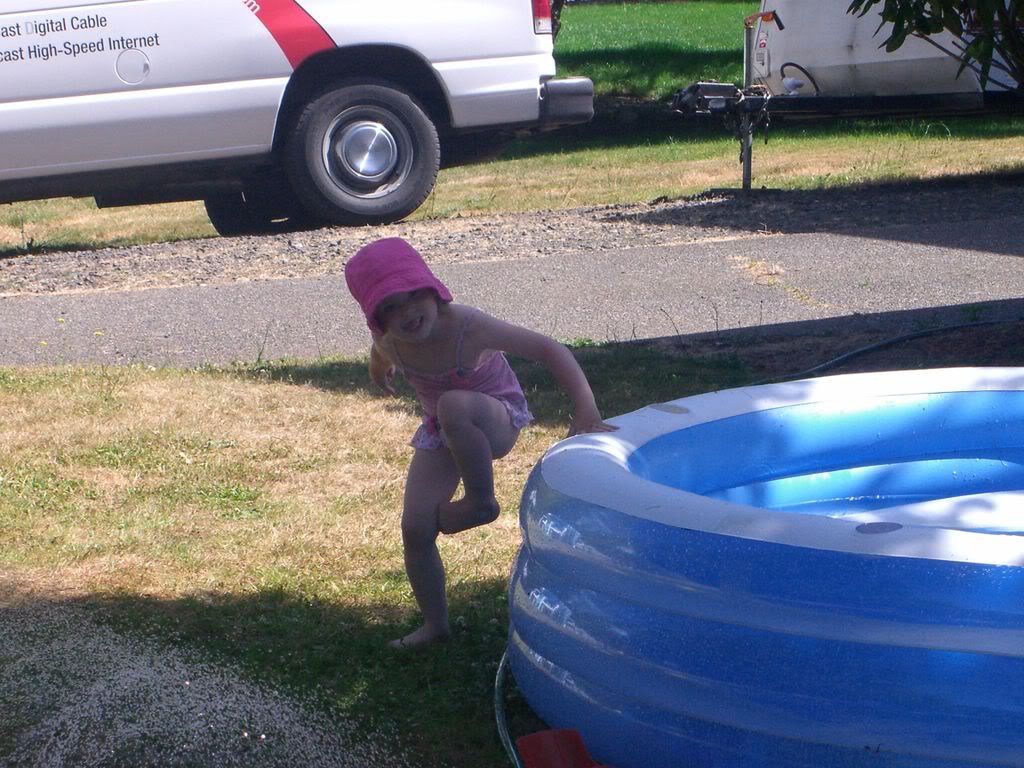 After playing for a while, we went to eat at Izzys, which offers free food for children under age 4 (all four of the kids were under age four! Woo hoo!), then we went shopping.
First we went to Ross, which was across the street. Big mistake. They are unorganized and hard to navigate. Then Lacy announced loudly, "I HAVE TO GO POOP," so I had to find the bathroom. It was a one-holer, mixed gender bathroom, and that was the only one in the store. So we had to wait for the slow person ahead of us to finish up. Then finally it was our turn. They were nearly out of toilet paper and they were out of soap. I told an employee that was working in the fitting area (where the bathroom is located) that the bathroom needed to be restocked, to which she replied,"Oh like the soap? Yeah, we've been out of soap now for like a week!"
"Um, that's really gross."
Another employee told us that they keep ordering it but they always run out so fast and don't get more in soon enough. Well, it seems simple enough to me-- if you keep running out, start ordering more at a time and order again BEFORE YOU RUN OUT. How hard is that? So I will no longer be shopping at this particular Ross.
So we left everything and went to Marshall's instead. Their store was much cleaner, albeit more pricey, but it was totally worth it for the better experience. I got cute new sunglasses and Emily got an awesome bathing suit that she looks great in. The girls had fun trying on hats and shoes, and we were doing great until Lacy and Wynnie decided to pretend some of their scented lotion was sunscreen. Yuck. I had to drive home because Emily gets migraines and that particular lotion had one of her trigger scents in it. We got them home, plopped them in the bath, and got them ready for bed. We were out shopping way too late, but we had fun!