Sorry for the lack of updates this week! I've been busily sewing up the girls' dresses, and they're finally complete! We had a very busy day today, starting at 7:30 with a delivery of organic garden soil, Easter egg hunt at 11, getting the mower to the repair shop (which took a lot longer than it should have), moving tons of soil to the garden boxes, dying easter eggs, buying stuff for the baskets... it's been a really full day! But so fun! Since it's after midnight, I'm going to just share a bunch of pictures, mostly from today, but some from earlier this week. Enjoy!
This picture makes me laugh so much. Dare I say it cracks me up?
Lacy enjoys helping her dad in any way she can.
I have a room full of toys, and this is what they play with?
We made Easter-themed sugar cookies earlier this week. Both girls enjoyed decorating the cookies.
Well, Lacy enjoyed decorating the cookies. Rose enjoyed eating the icing.
Some of our lovely cookies:
My sister Leslie and I got together for a sewing day earlier this week. Rose and Leslie's son Cooper really took a liking to each other. Awwwwwww, aren't they cuties?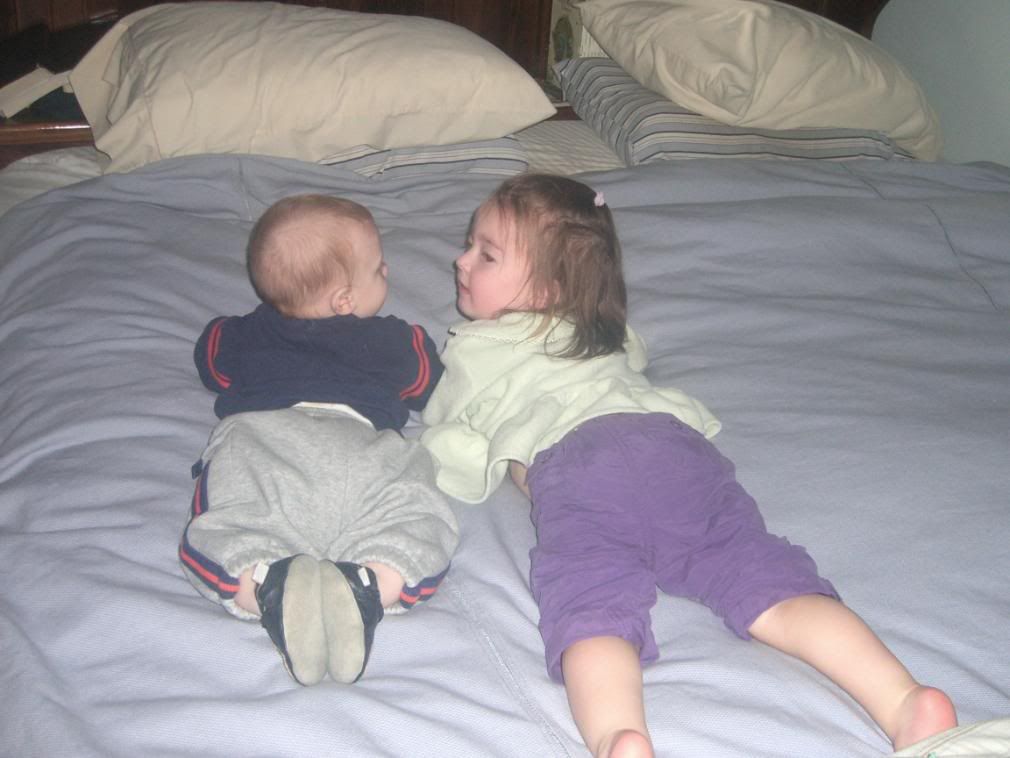 Easter egg hunt in my sister's neighborhood this morning: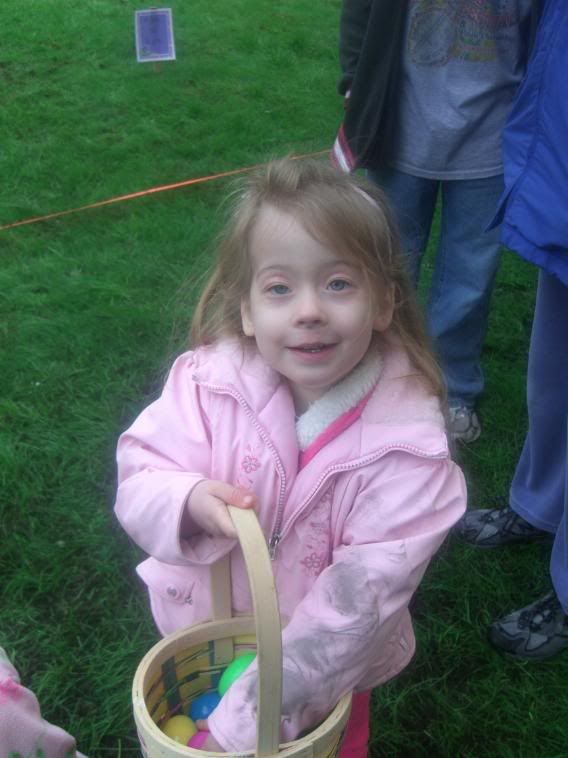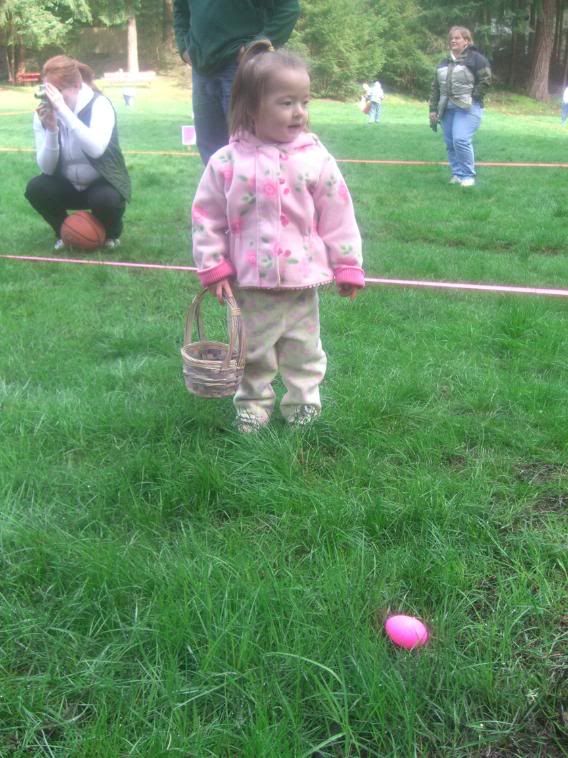 On our way home, we took a long time at the mower repair shop. Lacy got bored, and put on one of Dave's headlamps, and tucked in a flower. She's such a girly girl!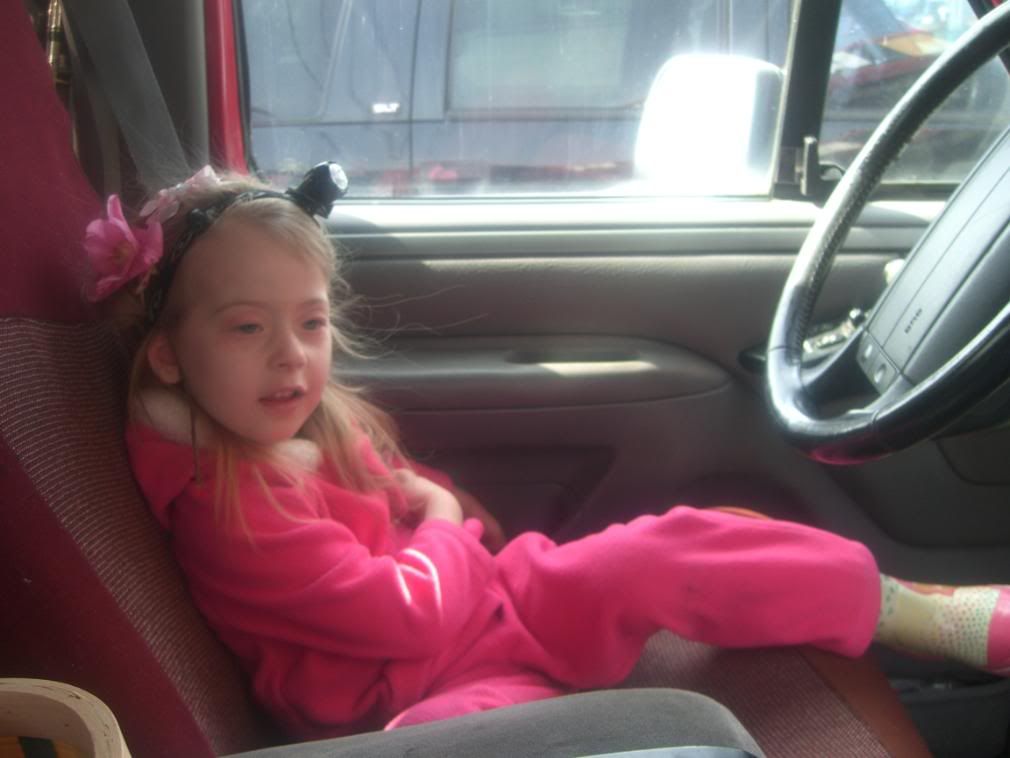 Moving all that dirt! We got 5 yards of tightly compacted garden soil.
After working hard in the garden, we came inside to dye eggs. It was a lot more work than it was worth! And now some of our wood wall is stained yellow. Hopefully we can sand it off.
Lacy's favorite egg (purple of course)
Rose was very difficult to handle during this process. She so wanted to be involved in everything, but made huge messes and cracked eggs all over the place!
All done!