That's all I heard today out of Lacy's mouth! I could not get that kid enough food. I caught her once eating a corn chip and made her spit it out, but other than that, our diet went well today. I really had no idea how hard snacks would be! I usually give them pretzels or graham crackers and some cheese or something, today snacks were pretty lame. I'm going to try to find some stuff for tomorrow.
Anyway, here was our menu today:
Breakfast:
oatmeal with rice milk and honey
Snack:
Apricots, almonds, and orange bell peppers
Lunch:
Potato pancakes
Snack:
Apricots and almonds, followed by "I'm hungry! I don't like that!" Then I cut up a pear, cooked some rice noodles, and threw on some leftover spaghetti sauce. That was the most popular snack today HANDS DOWN. They ate that up so quickly! I also cut up a pineapple at that point and they got to eat that as well.
Dinner:
Chicken curry (recipe courtesy of
Rachael Ray
with some substitution to make diet-friendly) with rice noodles, veggies and pineapple
Dessert (FHE night, dessert is obligatory!):
Dairy- and Egg-Free Sweet Potato Custard
To make: whisk together 1 1/2 c rice milk and 4 tsp tapioca flour. Add 1 1/2 c. sweet potato puree (recipe originally called for pumpkin, but Dave is allergic), 1/2 c. honey (recipe called for maple syrup, but I didn't have any and honey is on a 1:1 ratio with syrup), 1/2 tsp salt 2 tsp pumpkin pie sauce. Place in baking dish and bake at 375 for 45 minutes.
The best thing from today: The delicious potato pancakes! I mashed up some potatoes, added some flax egg substitute (1T flax+3T water simmered together per egg) and green onions, and pan fried on the stove in some dairy-free margarine. YUM! The only downside, it took over an hour from start to finish.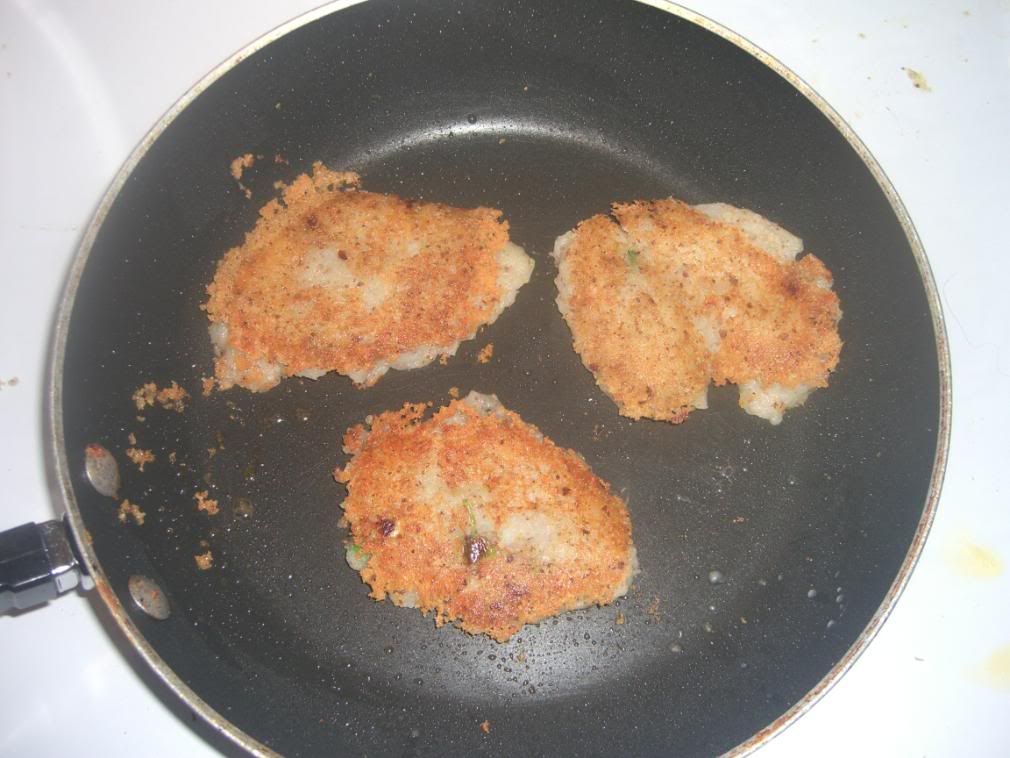 The worst thing from today: Dessert. Yuck. It was supposed to be a custard, but it didn't set at all, it just reduced down and was slightly less firm than pudding. I ended up spooning it into dessert cups and refrigerating it, but when we ate it, it had too much spice in it. Oh, it was gross. But pretty!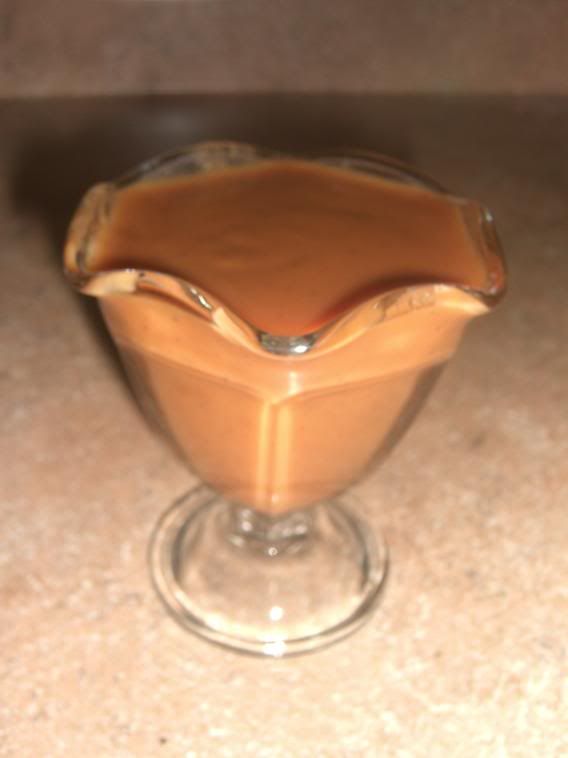 So, right now I'm trying to come up with a couple days' menus. I have breakfast covered (thank you, oatmeal!) but everything else I'm entering a whole new world. All I have to say is, I really hope this diet gives us some answers. I will be most disappointed if we start back at square one when this is all said and done. On a positive note, Lacy's red rings around her eyes are almost gone! I'm not sure if it's the Elidel or the change in diet, but either way, it's working! Yea!
And a couple pictures of the kids:
Rose's new mug:
Lacy helping make the "dessert"