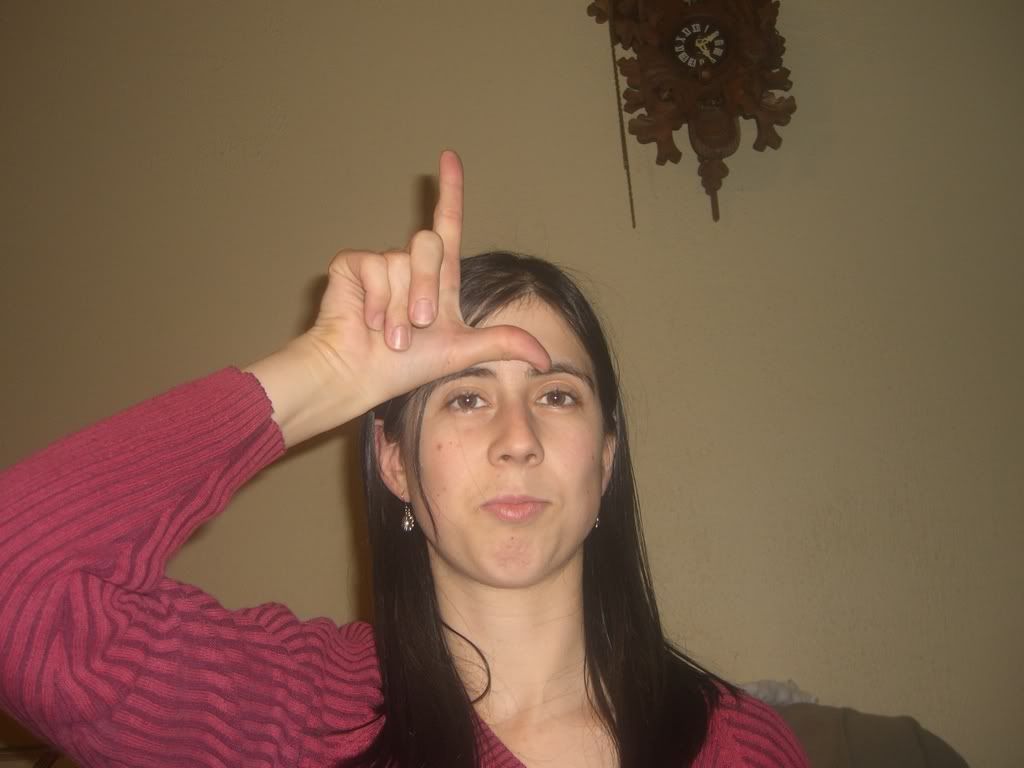 Now for why this picture is an accurate depiction of me today.
My sister and I finally got all 6 little kids together and had their numbers all ready for pictures today. We had this great idea that we should take a picture of the little kids after Marilyn turned 5 and before Turner turned 3 so that we could have them lined up in a row, holding a number corresponding to their ages. We only have a month time frame to do this, so we had to act fast, since Turner turns 3 next week! So we have Marilyn (Kurt's girlfriend Jackie's daughter) who is 5, Regan (Leslie's) who is 4, Lacy is 3, Turner (Leslie's) is 2, Rose is 1, and Cooper (Leslie's) is 0. The pictures turned out okay, actually pretty good considering the camera we used is on the fritz and we had six little kids to deal with! Les has the pictures at her house so I'll post them when I get them since I forgot my camera. Duh.
We got there much later than I wanted, because Rose took a longer nap than I expected. So we rushed out the door. I noticed there was a clicking and a red light blinking as I was driving over there. I figured, either a bomb will go off and my car will explode, or else I need to call the Kia dealership tomorrow to find out what's up. So other than it disrupting radio transmissions, it was all good. After Leslie left for violin lessons with Landon and Cooper, I gave the girls a chance to play until I had to leave. At about 3:25, I gathered up our stuff and took the kids outside.
As soon as I opened the car door, the alarm went off.
I didn't even know I
had
an alarm. And of course, I had a key copy and not the alarm key which was at home. Apparently Rose had been playing with it a couple days earlier, and must have triggered the alarm.
After opening my car manual which didn't help me worth a darn, I saw my highschool friend Chanda coming out of the house with her kids. She had no idea how to help but said her husband would be home soon and maybe he'd know. She was nice enough to stick around and keep me from feeling like a total loser the whole time.
Then Leslie's neighbor came to the rescue! After about 10 minutes, she figured out how to disconnect the wires from the alarm and I was able to go on my way. But not before Leslie returned from violin lessons to witness the madness! At least the alarm went off for 20 minutes!
So yes, I am the loser that everyone in the neighborhood silently (or not-so silently) scolds... "Can't you turn that darned thing OFF!"
Well, no. No, I can't.