These are very recent pictures we have taken at our house. In most of them, you can see Lacy's eczema around her eyes. Right now, it's under control everywhere else, but her eyes are terrible. At least they're not bleeding. I might call the allergist tomorrow for advice. Anyway, we have fun taking pictures around here, as you can tell! And most of the ones of me are taken by Lacy. Some of them are actually pretty good! Lacy takes a lot of pictures of pictures... we have them rotate through on our screen saver, and she takes pictures of what she likes. She's so fun!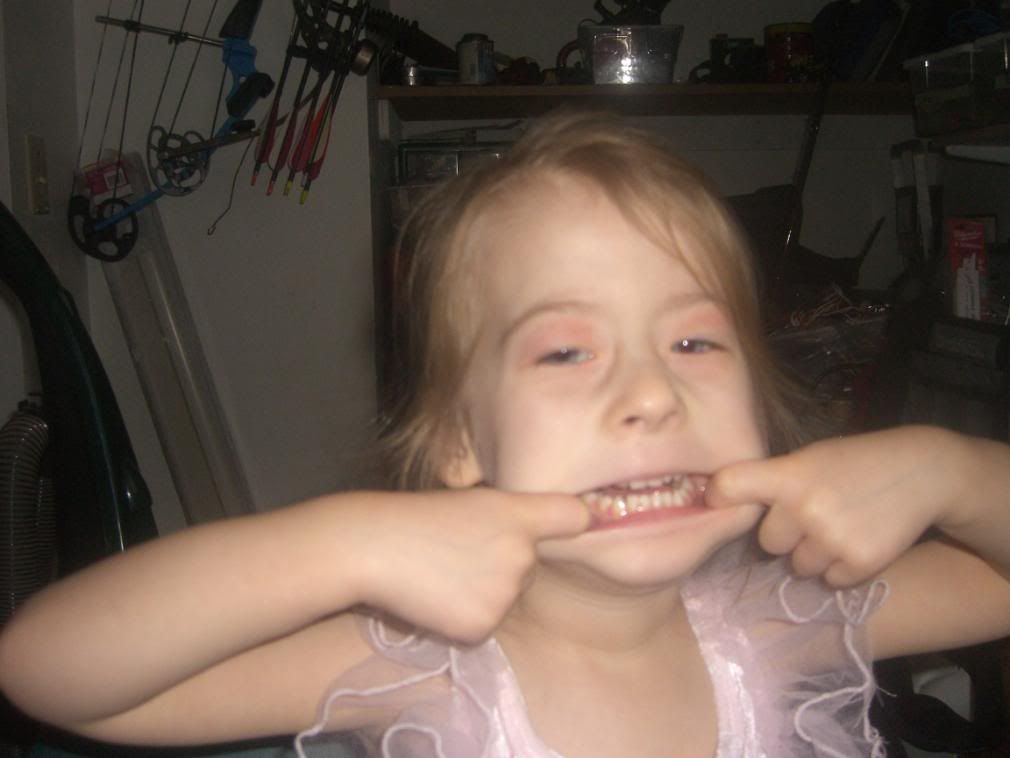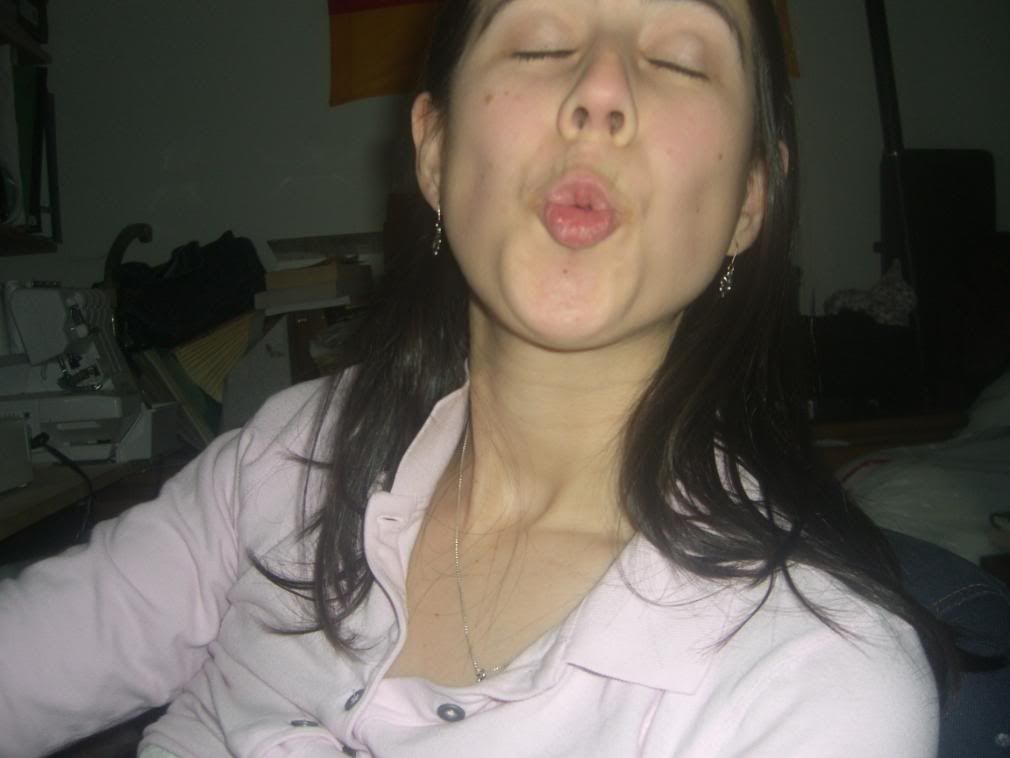 Both kids and Dave in Lacy's new toddler-sized bed.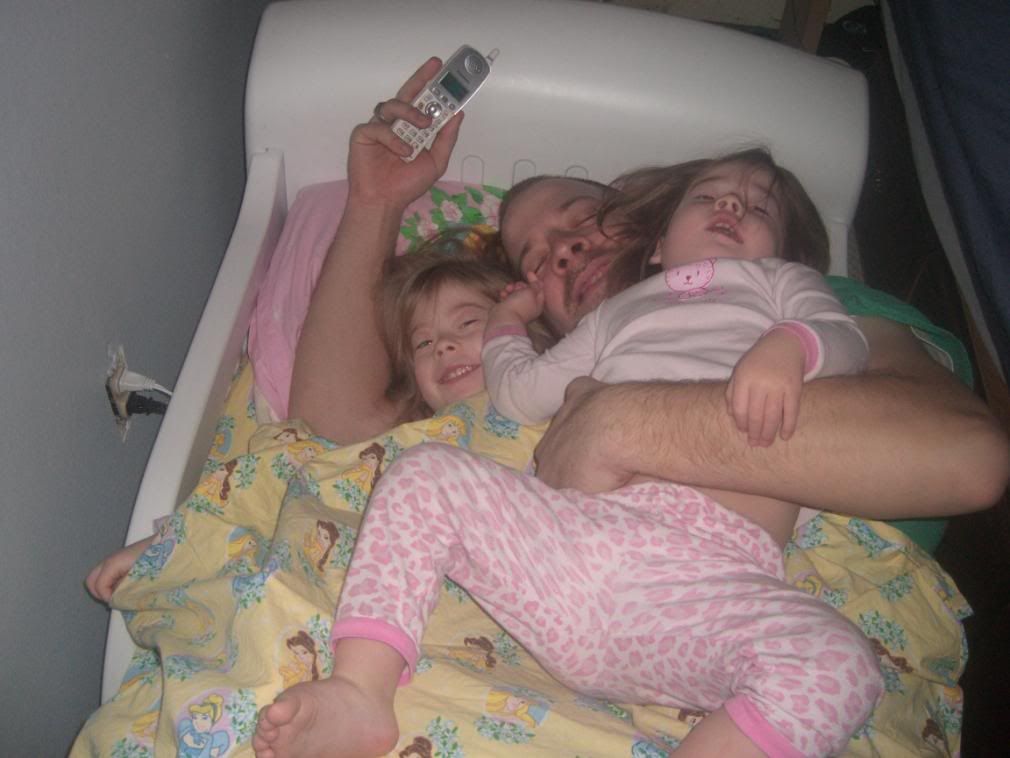 Rose with her legs bandaged together. Don't ask.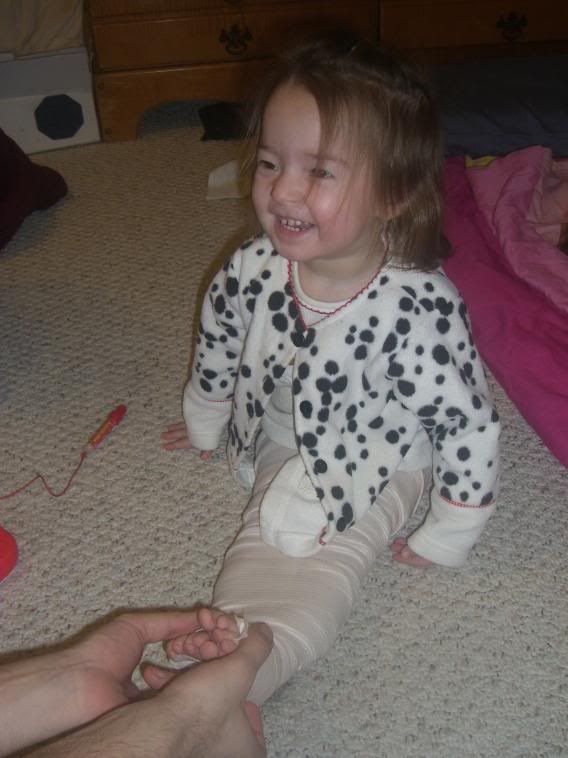 Pretty smile Rose-- if you look closely, you can see where she needs dental work. Poor girl. At least she'll have an even nicer smile next week-- she has an appointment to repair some of the damage on her front teeth.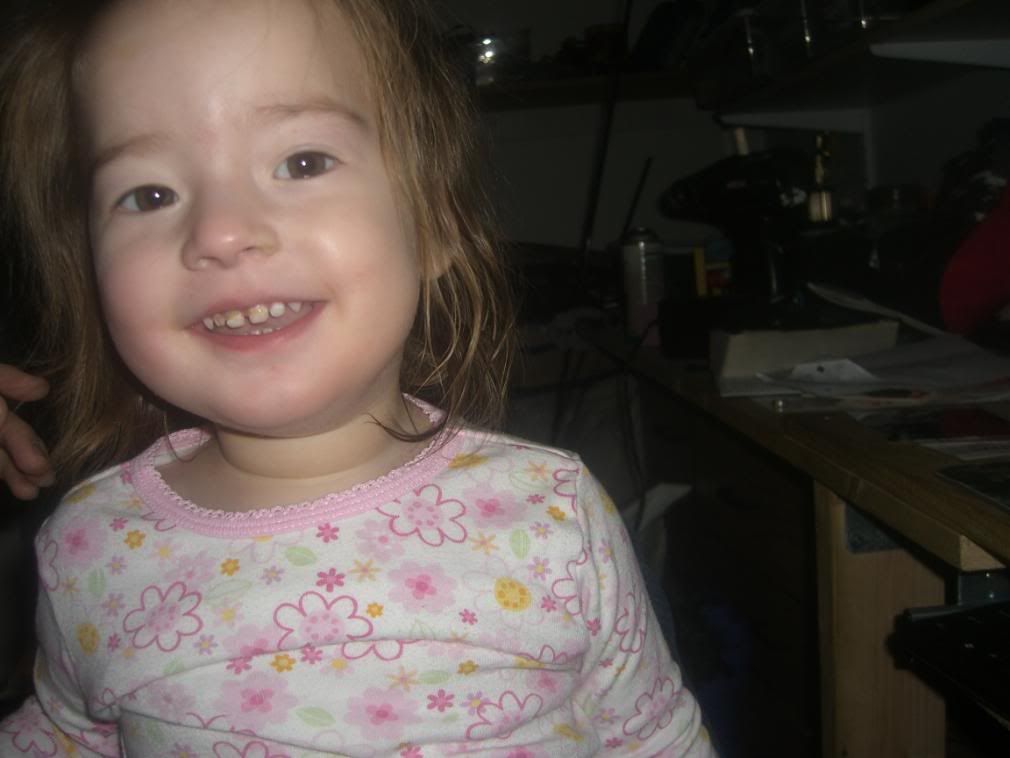 Lacy insisted on doing her hair in curlers one Sunday before church.
And because I love embarrassing my kids (in the future that is)... potty pictures. Yea!
Right after her nap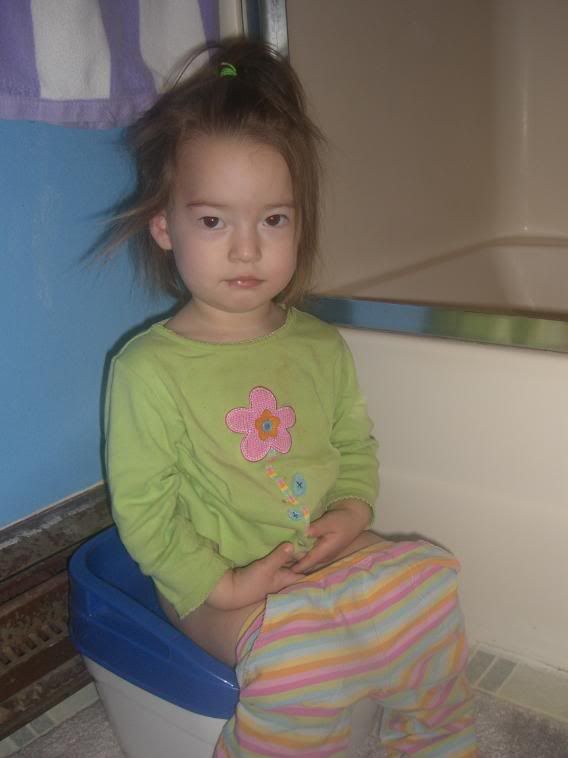 Right before bedtime