We decided to take off Friday night after Dave got back from work this week for a quick weekend trip to a cabin in the woods. Dave will be working a 2 week job that will require a hotel stay all week long, so it was nice to get away from all the distractions of life. Hopefully this is the start of many more jobs to come!
We stayed at a cabin that is owned by some friends of Dave's. They were going out of town for a couple days and asked if we wanted to stay there while they were gone. I look forward to someday meeting them. The house was full of cookbooks, jam, and wood walls-- totally my kind of place. Plus they are off the grid (my dream!) and are working on getting hydro-electric power to their home, courtesy of the Cowemen River, which was right in their backyard. Dave would stand out on the back porch (or look out the kitchen window!) and see if there were any fish in the river.
Three views from the deck: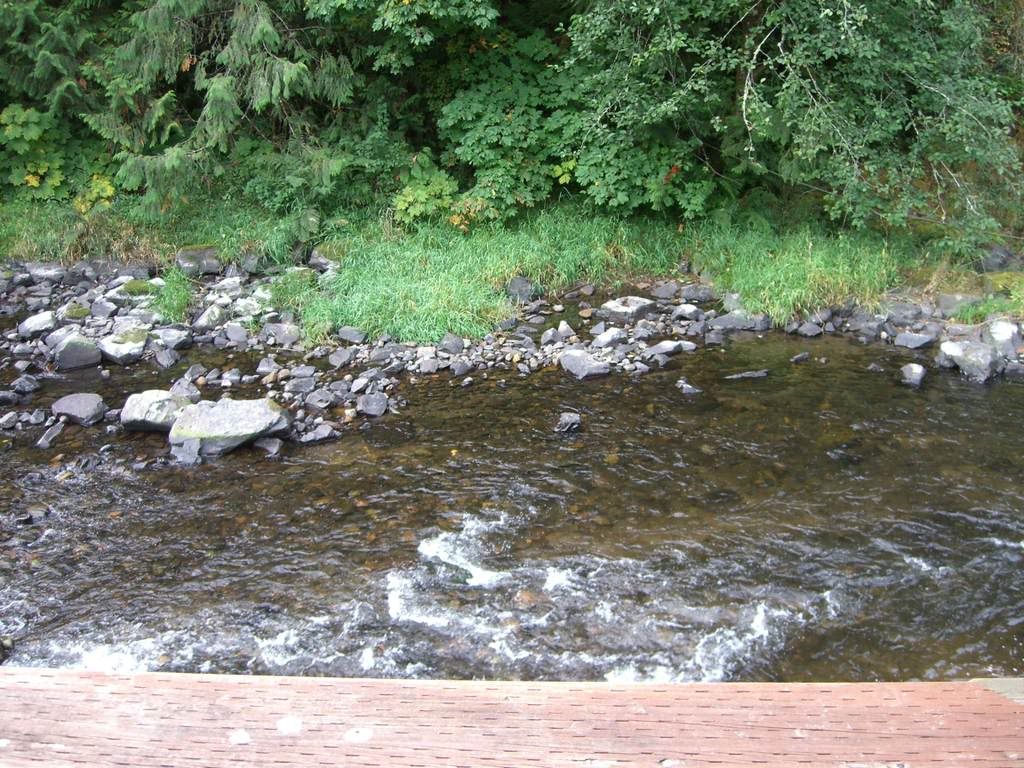 And right below the deck was the swing that we loved spending time on: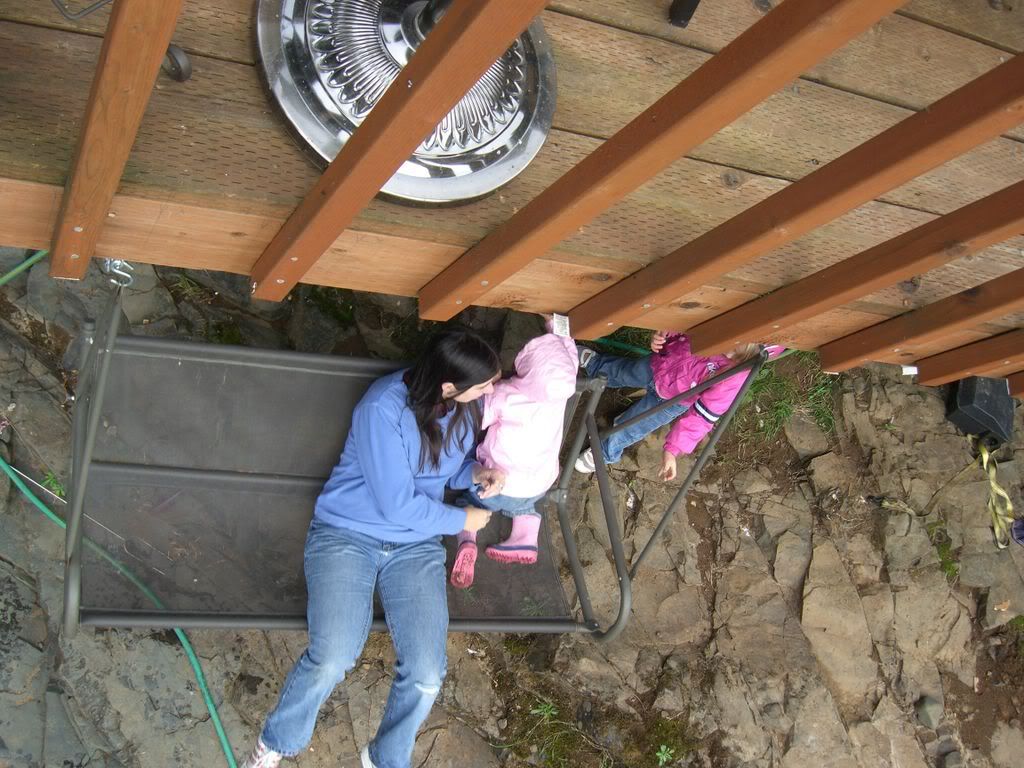 Probably the girls' favorite part of being there was the animals. They had several dogs and a cat. The two little dogs were very cute and friendly. The girls enjoyed torturing, I mean... playing with them. Lacy actually played very nicely with the dogs and cat. She even sang the cat lulllabyes, and made up very sweet lyrics about holding the cat in her arms. It was Darling. Rose, on the other hand, is inexperienced to say the least about appropriate play with animals. But they didn't seem to mind it too much.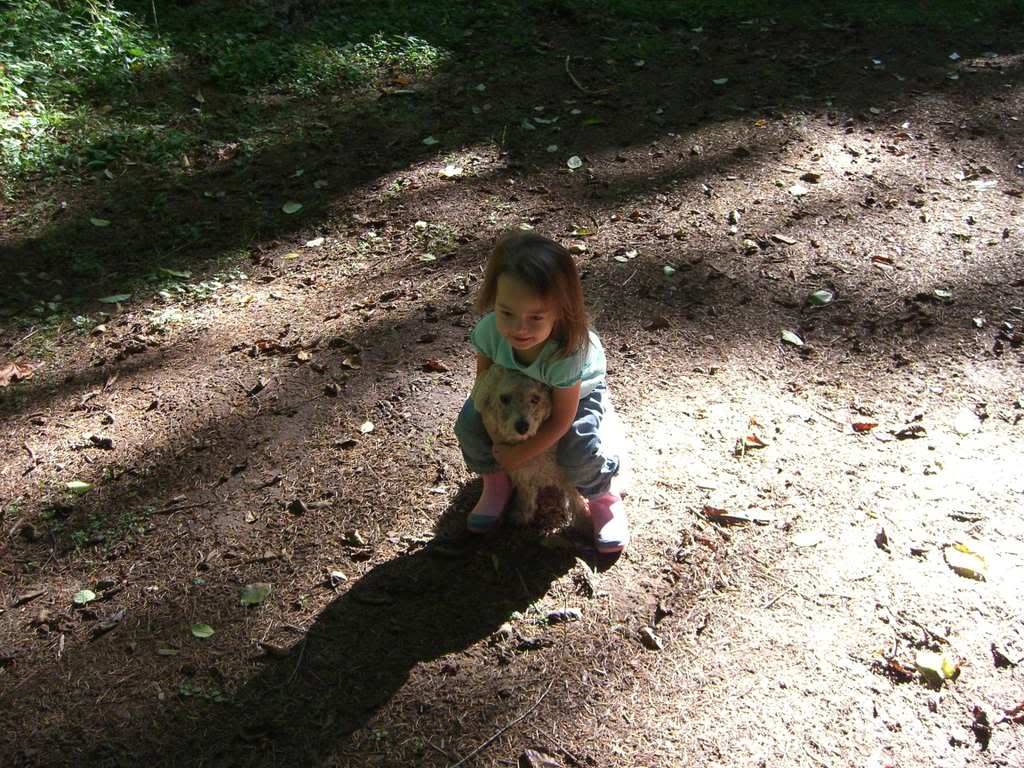 The only problem is that I am severely allergic to cats. I didn't relize how allergic to cats I was until this weekend. Within about a half hour, we had to put the cat out. The next day we got Zyrtec, which cause extreme drowsyness. I took a nap (and I HATE it when grownups take naps! It bugs me! But I couldn't keep my eyes open) and had a hard time taking our walk, because my whole body felt weighed down. My arms especially felt very heavy, and I was extremely slow. Speaking of taking our walk, here are the picture from it: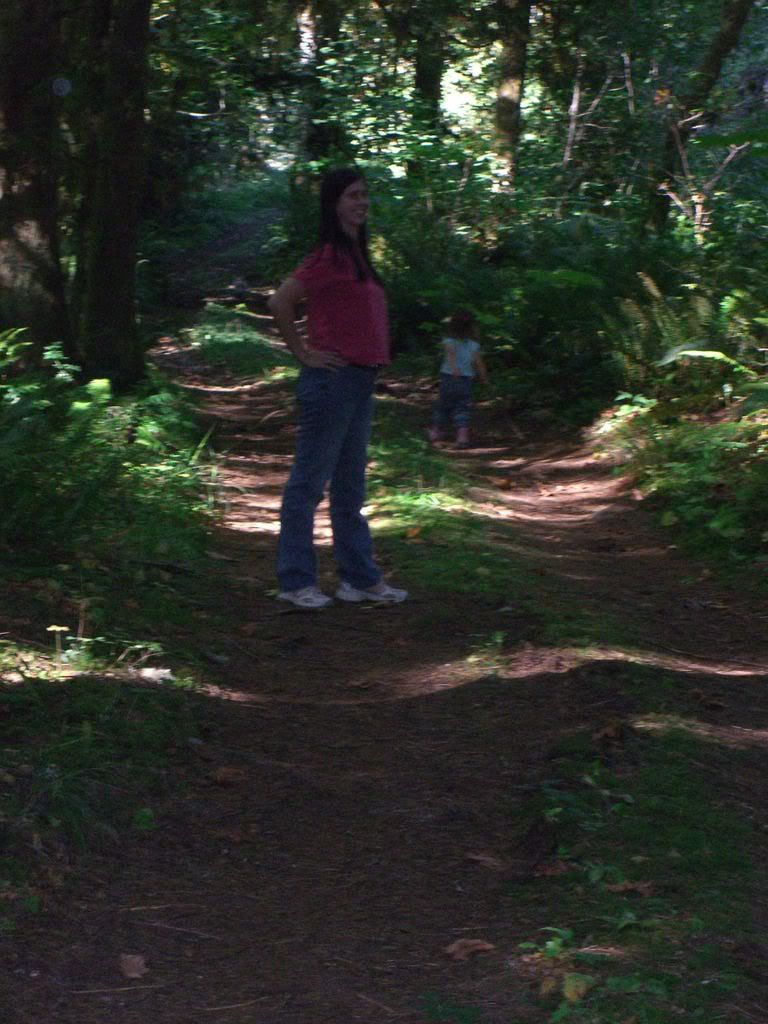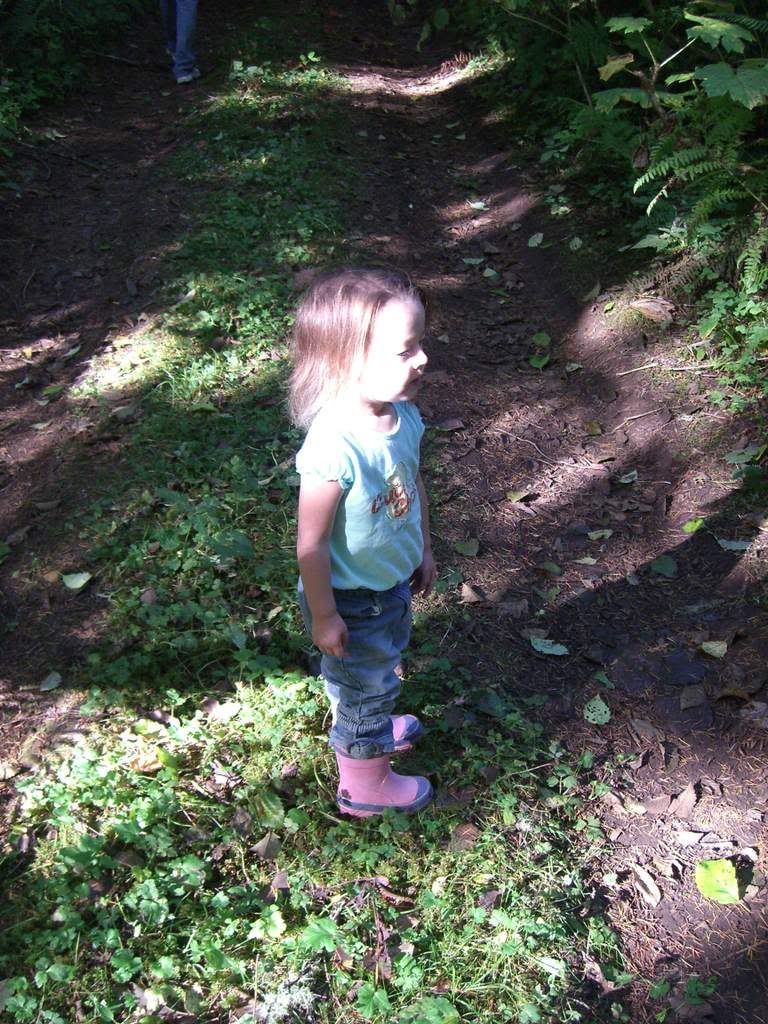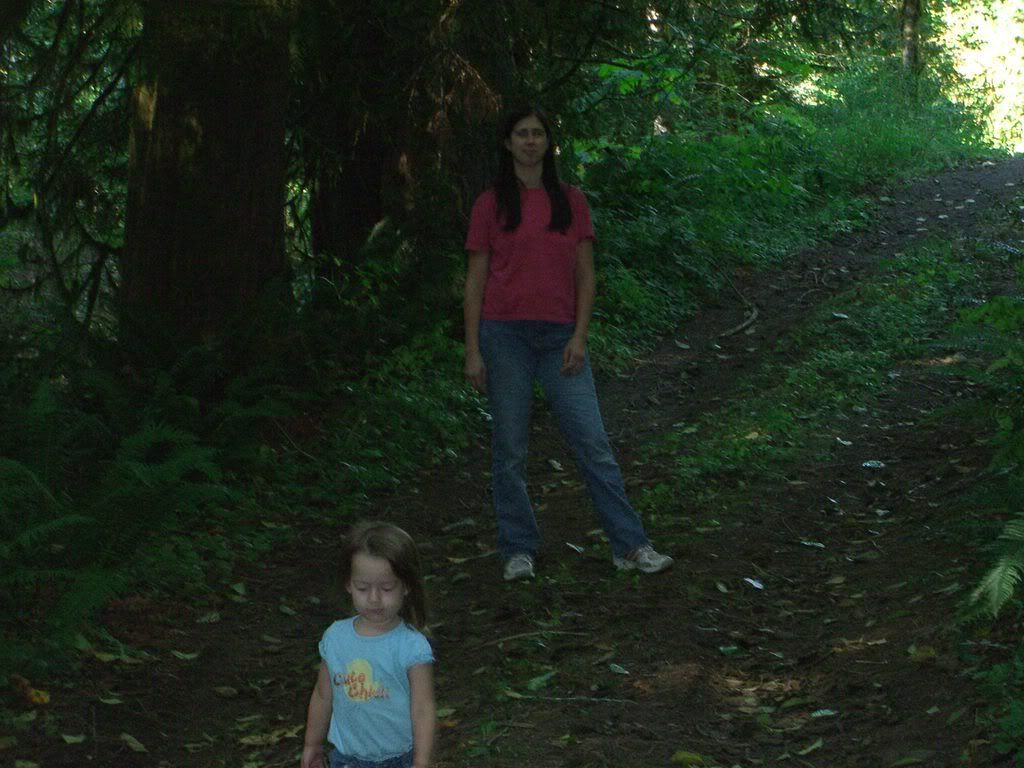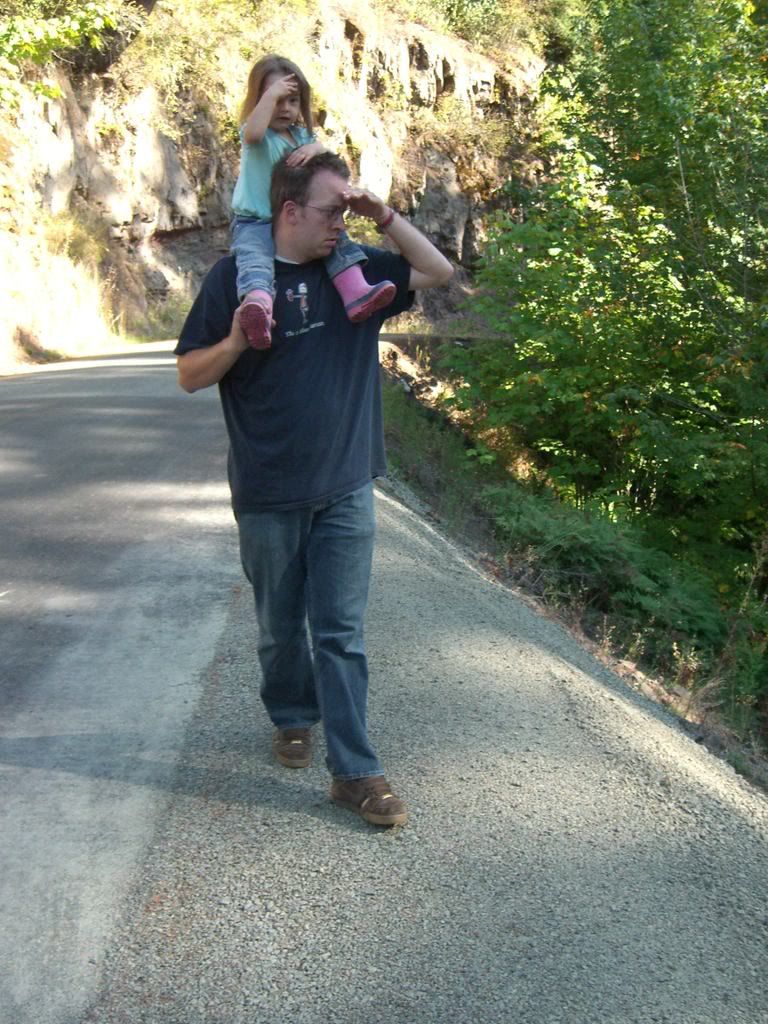 Looking down at the river to see if there are any fish swimming around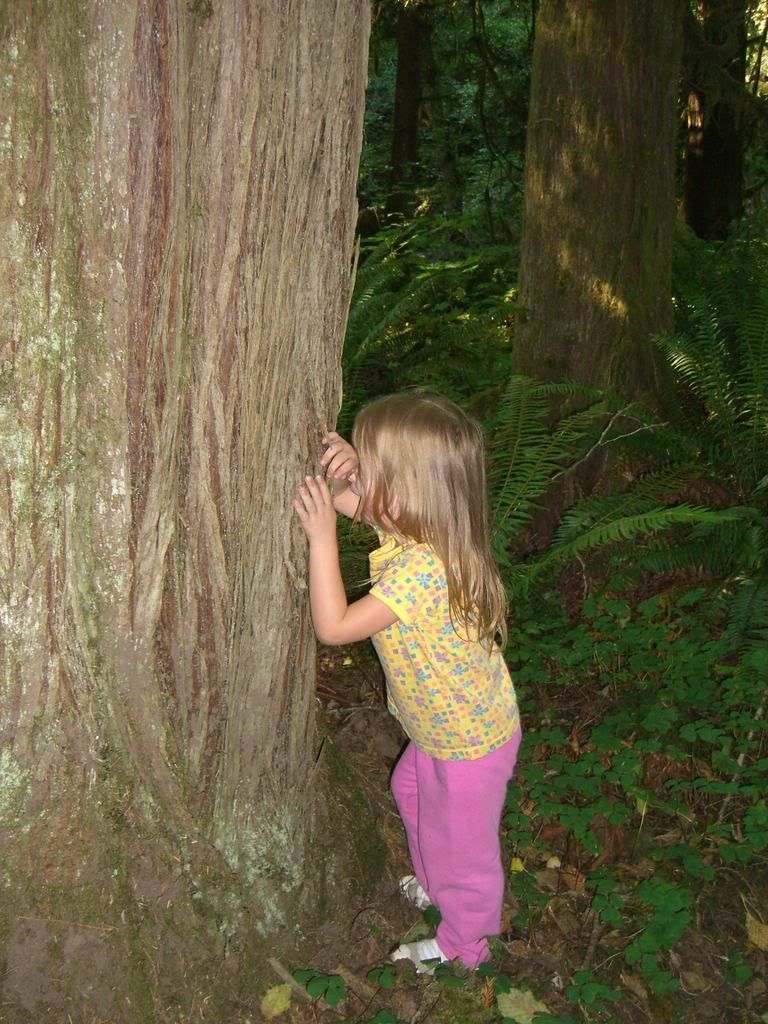 Lacy got in a bit of trouble for not listening to us (she almost bolted out in the street as a truck was coming!) and had to put her nose on the tree.
We found this cute caterpillar trying to cross the road
And finally more views of the river: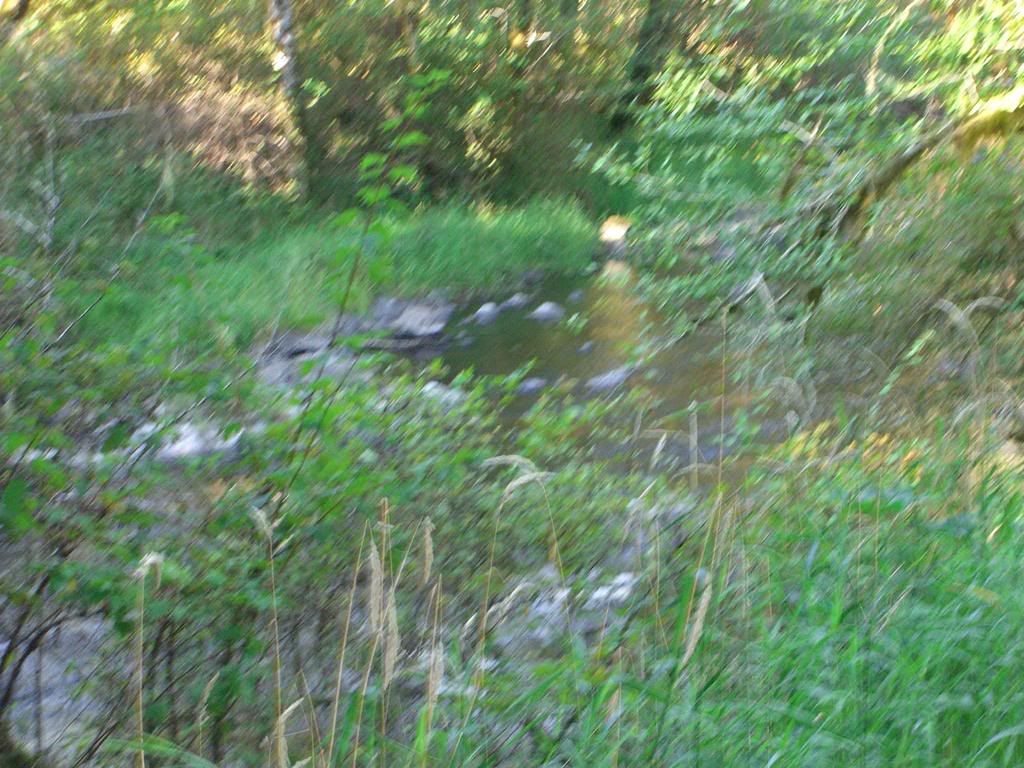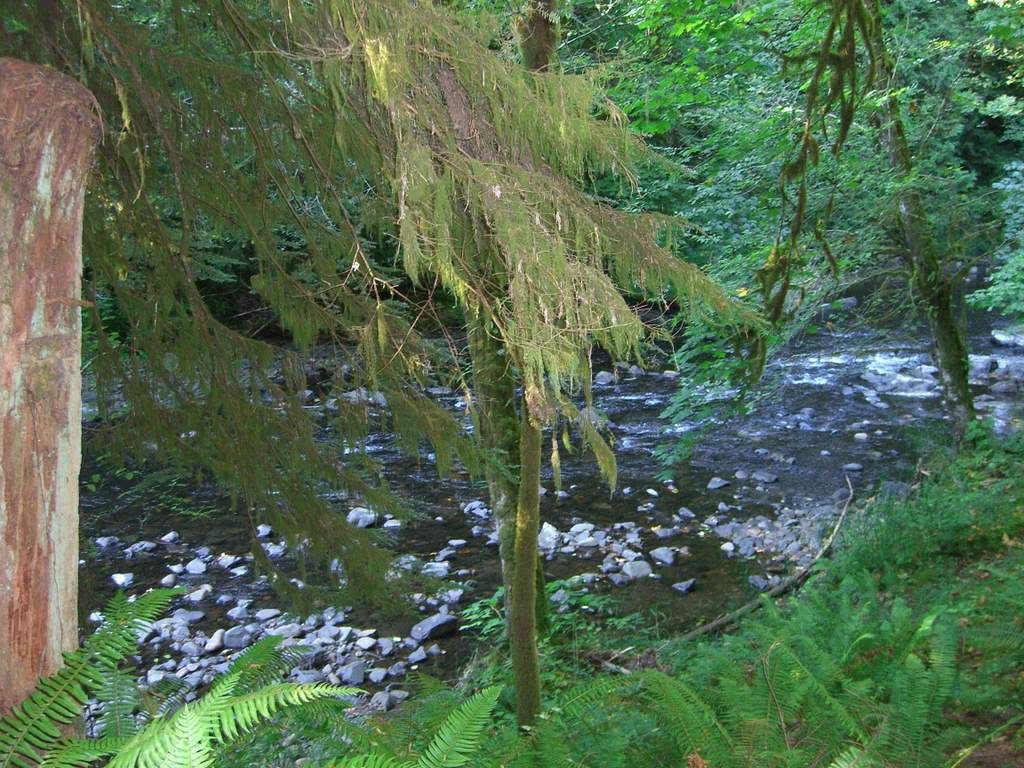 We loved looking at everything around us and wished that we lived there. Wouldn't it be great to be able to have a fishin' hole right in your own backyard? And then to be able to hunt for deer and elk right across the street? Aaah, paradise. Someday, we'll be there.
Eventually, we had to leave and come back to our home. We love it here in Olympia, but we miss the beautiful river and great cabin we got to call our home for 2 nights. Lacy misses the dogs and cat, but I only miss the dogs (sorry, kitty-- you're sweet and all, but I sneeze when I see you!).
One more picture, this time of Lacy, because it seems as though we're a little short on Lacy pictures. This was at the cabin, playing mommy: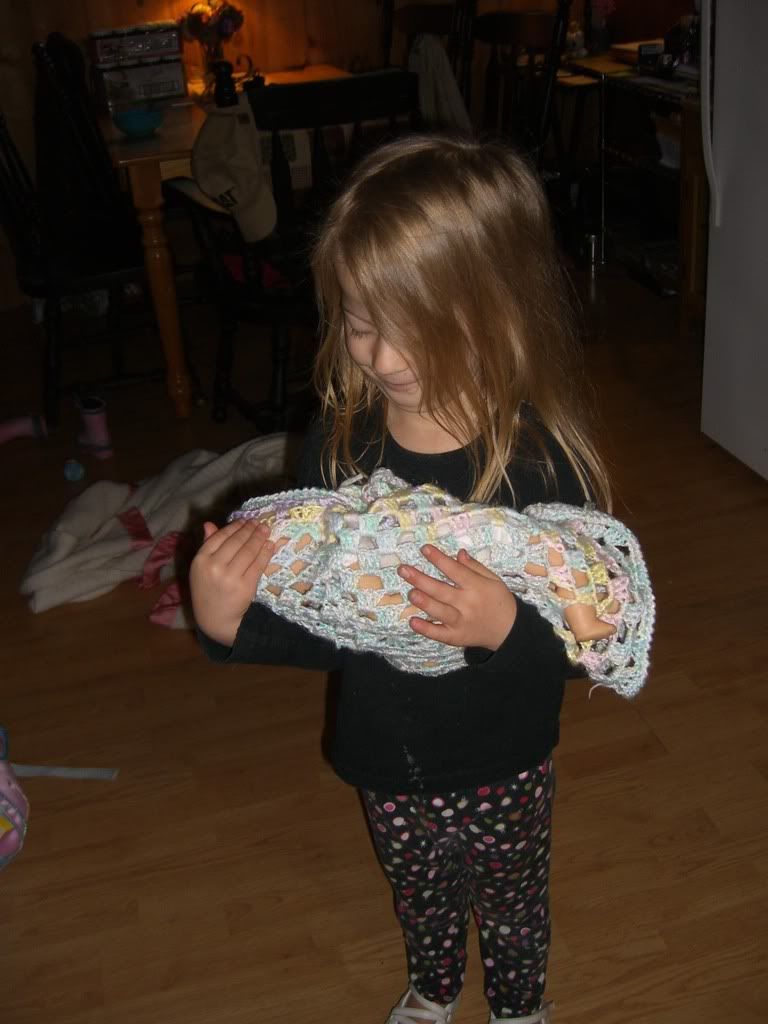 I'm confident she's going to be a great mommy someday. What a sweet girl.