OK, first the not so cute, because I promised pictures of our yard...
This is when they first started.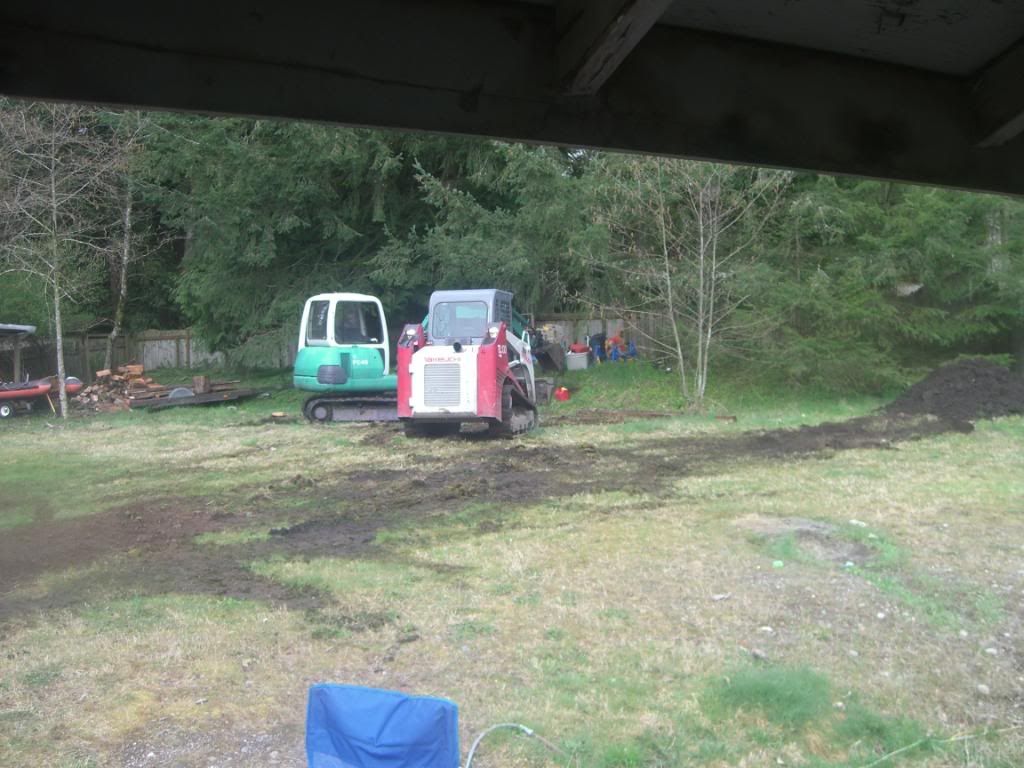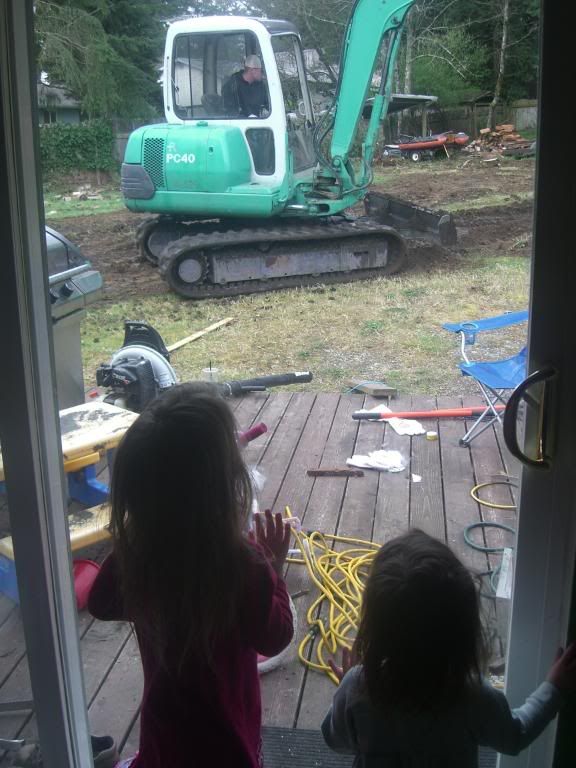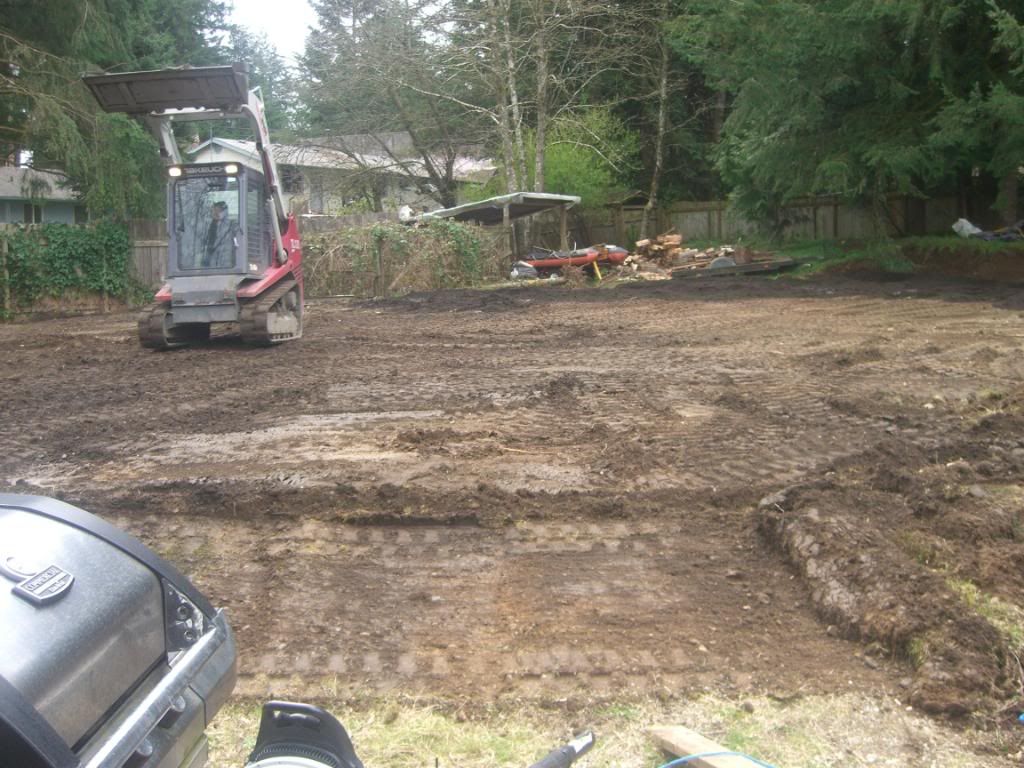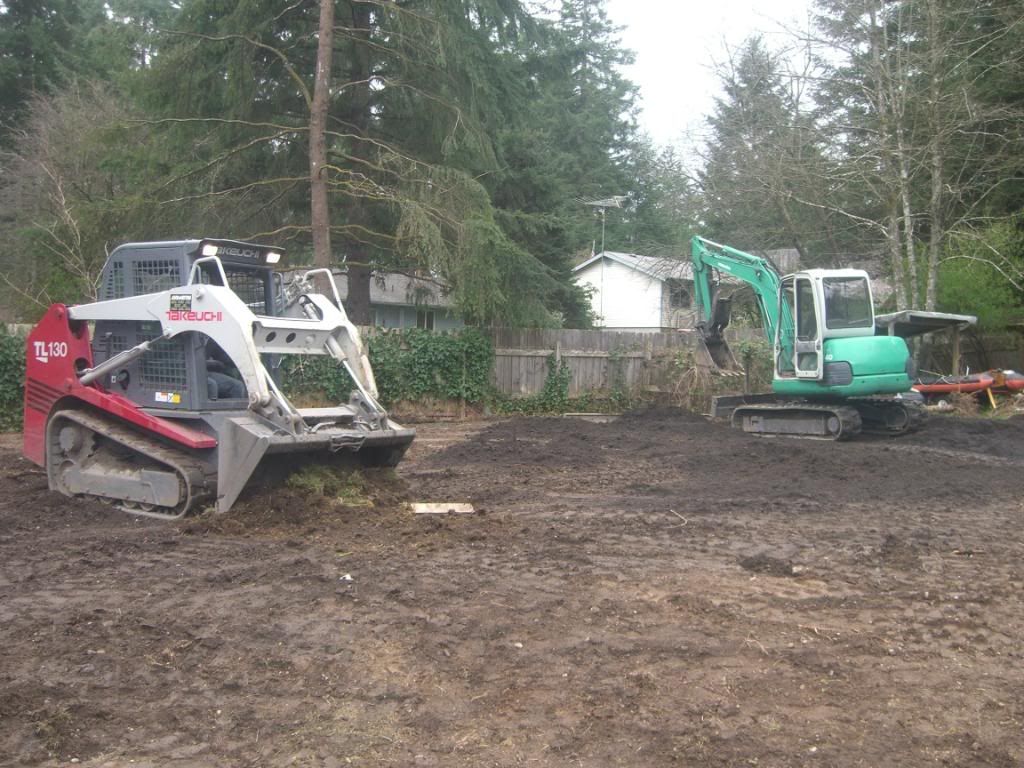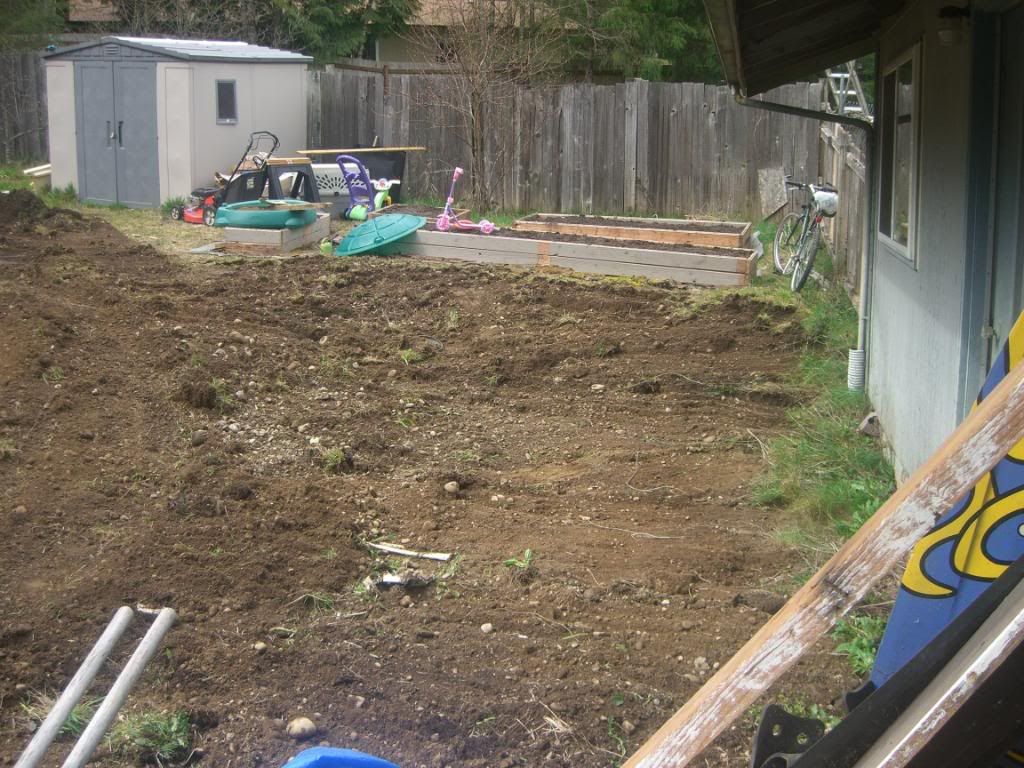 Break time!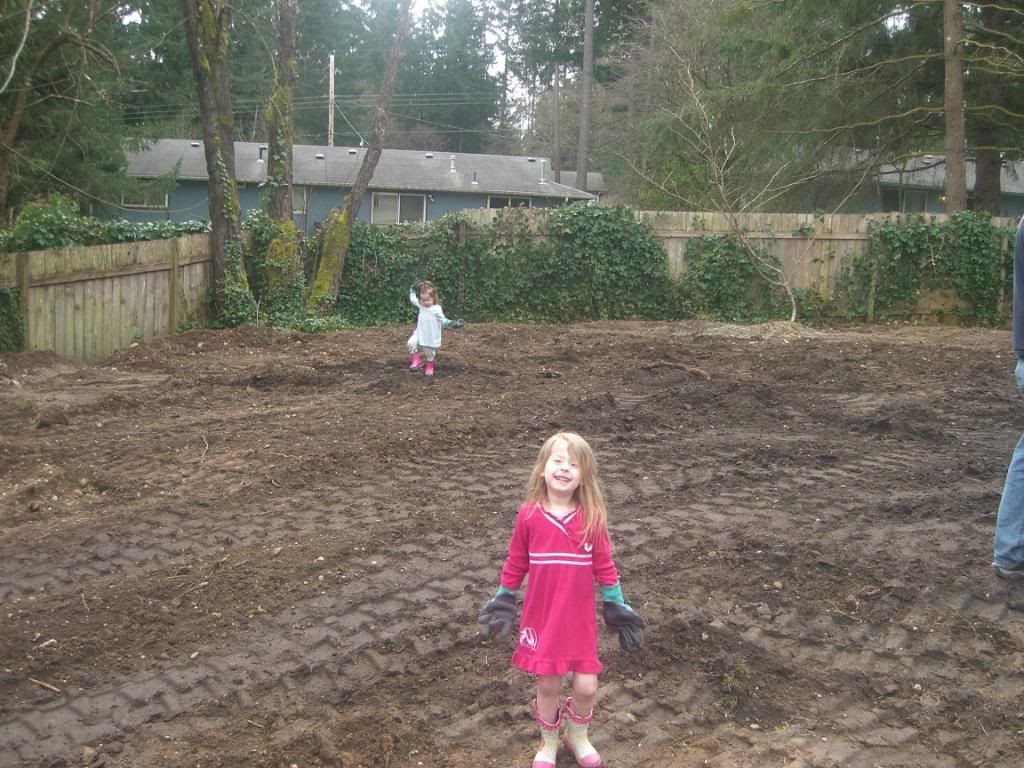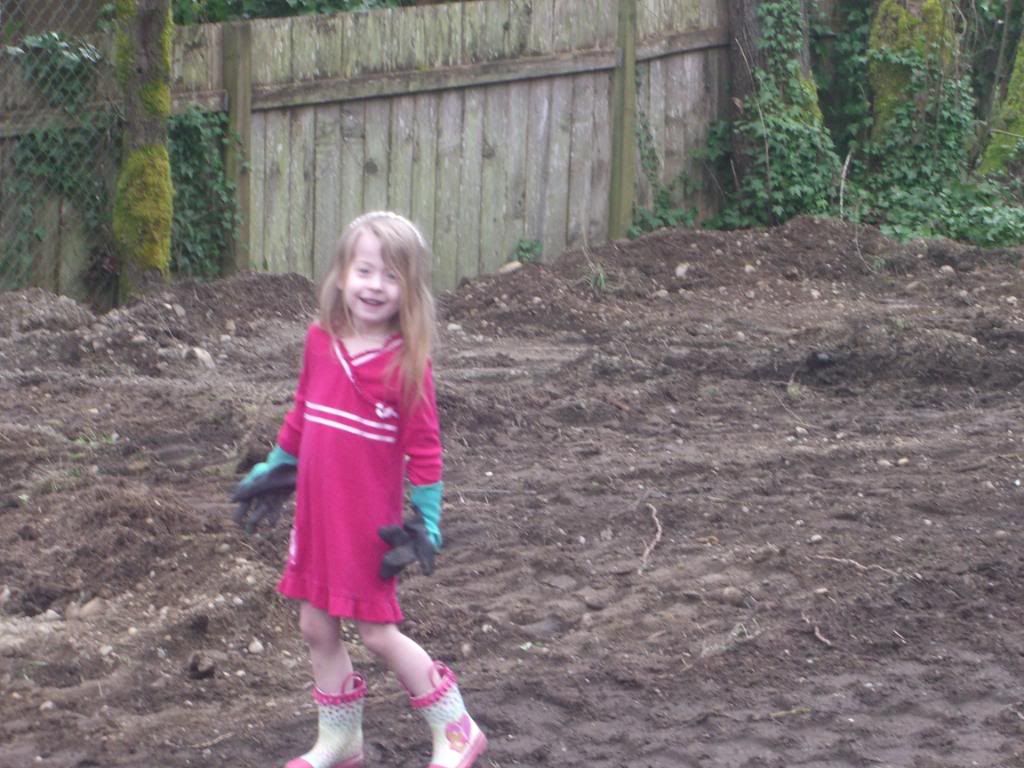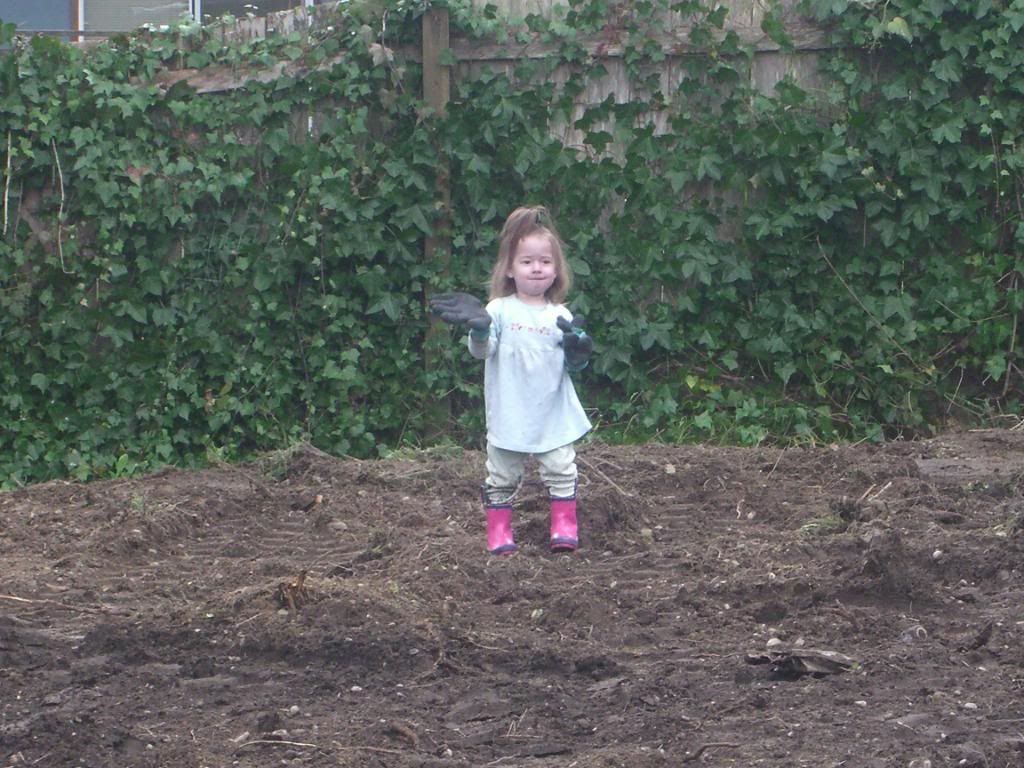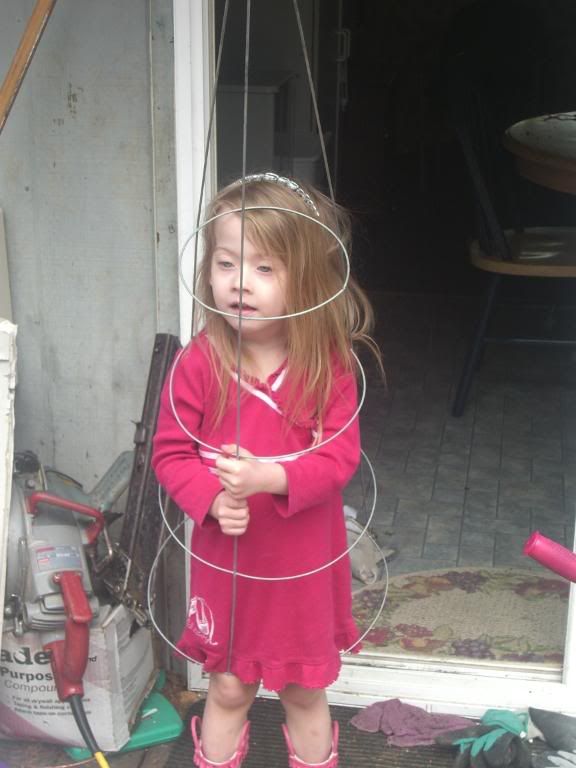 The topsoil...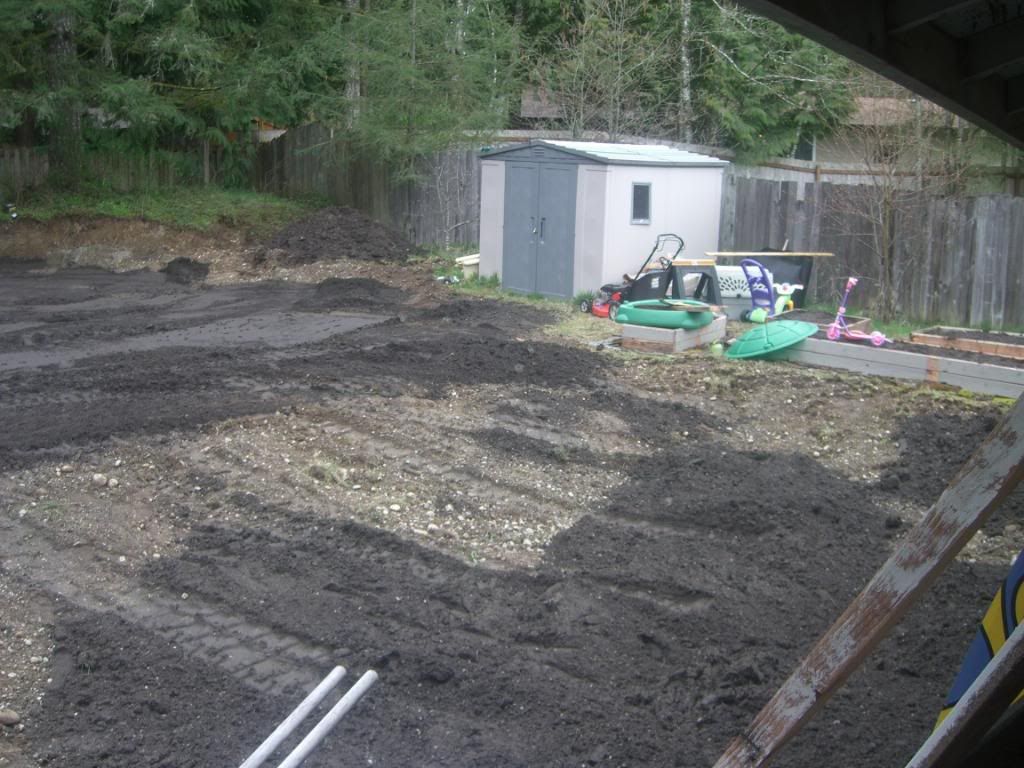 And that's what the yard looks like now. I wish you could see the whole thing at once in a photograph. It looks so much bigger than it did before. The down side is that our fence broke. Dave expects the contractors to fix it, though.
The rest of the pictures are just random cute pictures, all from this month. In my clothes (and Dave's tie)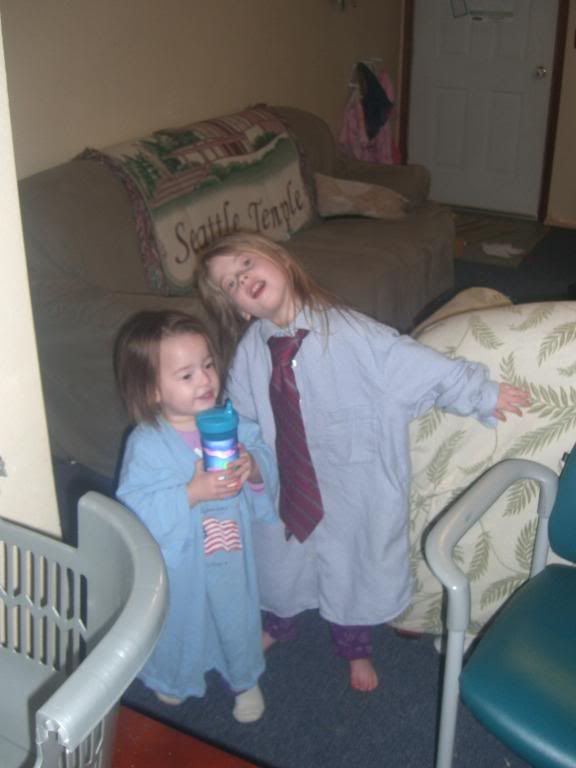 Rose with my friend Emily's daughter Esme (she's 4.5 months old, born on
Thanksgiving!
)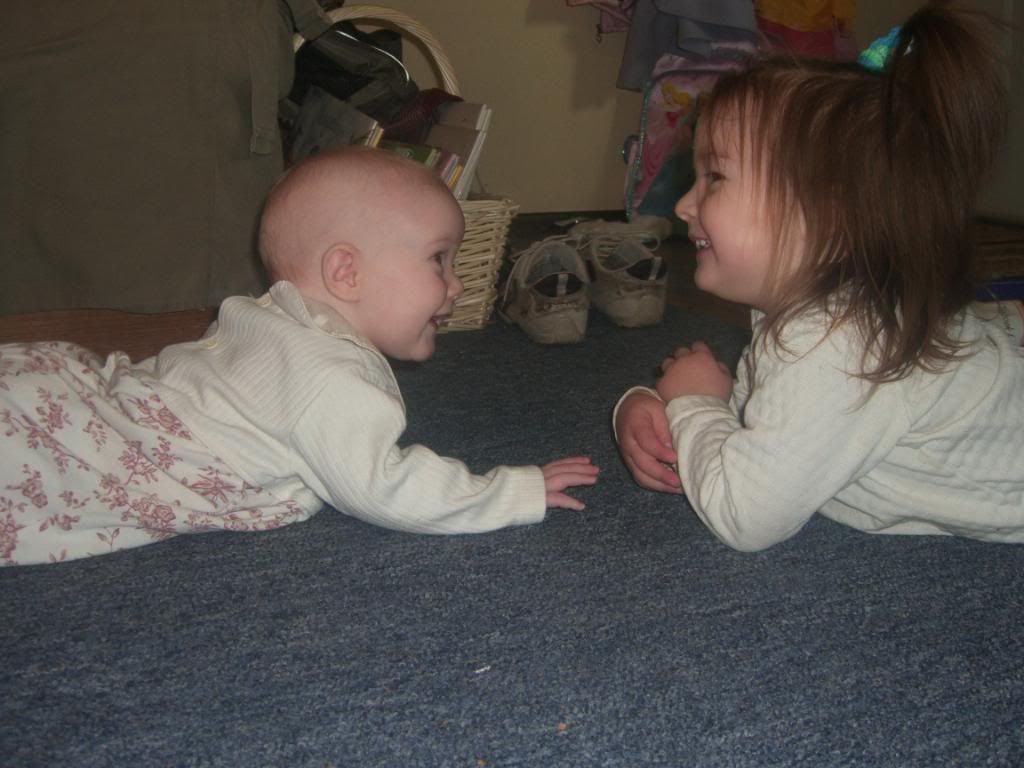 Rose, reading to her doll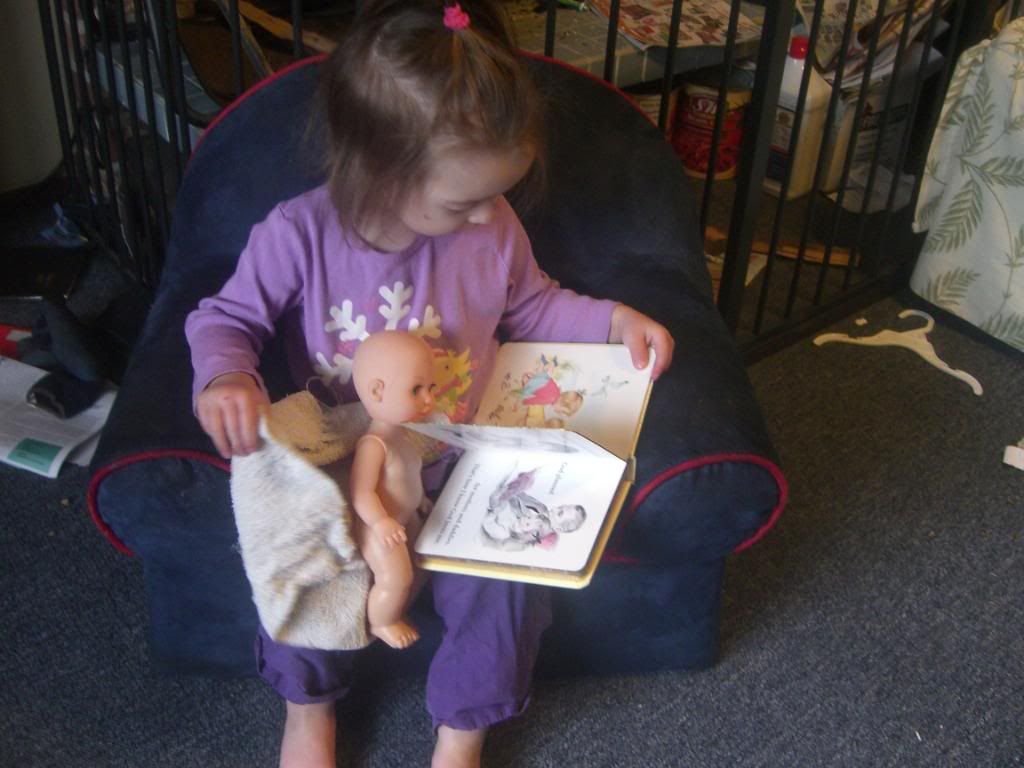 Dave and Lacy, chillin
Lacy and I both nursing our babies at the same time
Silly pants head girls
I love this face. So innocent. She's such a sweetheart.
We started reading
Little House in the Big Woods
by Laura Ingalls Wilder this week. Lacy loves it! I thought maybe she was old enough for simple chapter books, and I was right! She will sit there and listen and is so interested in Laura and her Ma and Pa and sister Mary and baby sister Carrie. I've got to figure out what else to read her when this is done. I've been told by a very reliable source that the next books in the series are probably a bit too much for a 3 year old. I have no idea what else to read her! Any ideas? I love that my kids are major readers!
We're also participating in National TV Free week, the 4th week of April. It's going to be hard! I rely on TV to entertain Lacy while I put Rose down for a nap. Generally, that's all the TV she gets for the day (between 30 minutes and 1.5 hours, depending on how difficult Rose decides to be that day!). I've got to get a lot of fun ideas for things that she can do independently while I work on putting her sister down for her nap! Also, I will be participating, but I'll also participate by having screen-free week. So, no surfing the internet for me. I have allowed myself to update this blog, my family's blog, check email, and complete necessary transactions online. Other than that, I will be off the net. Dave is thrilled. I'm not, but it's a goal and I'm going to do it.
Got to get to bed! I'm trying to be in bed by 11 every night. I've already failed tonight, but I can still make it by 11:30 if I hurry!