We had Dave's cousin Rick and four of his children spend the night with us last night. They were a great family and I'm glad I got to meet them! They are in town because their oldest, Hannah, is in regionals for a debate tournament. I'm hoping she kicks some serious booty and makes it to nationals! The last time Dave saw Rick and Hannah, she was still a baby, and was an only child, so it had been a while! With Rick and Hannah were Jeannette, Jonathan, and Nathanial. My kids adored their second cousins. So much so that Lacy's excitement got the best of her, and she was awake until 11 last night, despite being put to bed hours earlier! Regardless, we were grateful to get to spend time with family, and hope to meet his wife and other two children sometime in the near future.
Rick celebrated his 40th birthday today while they were at our house, and unfortunately I realized after they left I forgot to wish him a happy birthday! So, if you're reading this Rick, I hope you had a great 40th! I was thinking it, but I never said it!
I managed to get a couple pictures with the kids, and just one with Rick and the girls, that didn't turn out too well because of the dual light source.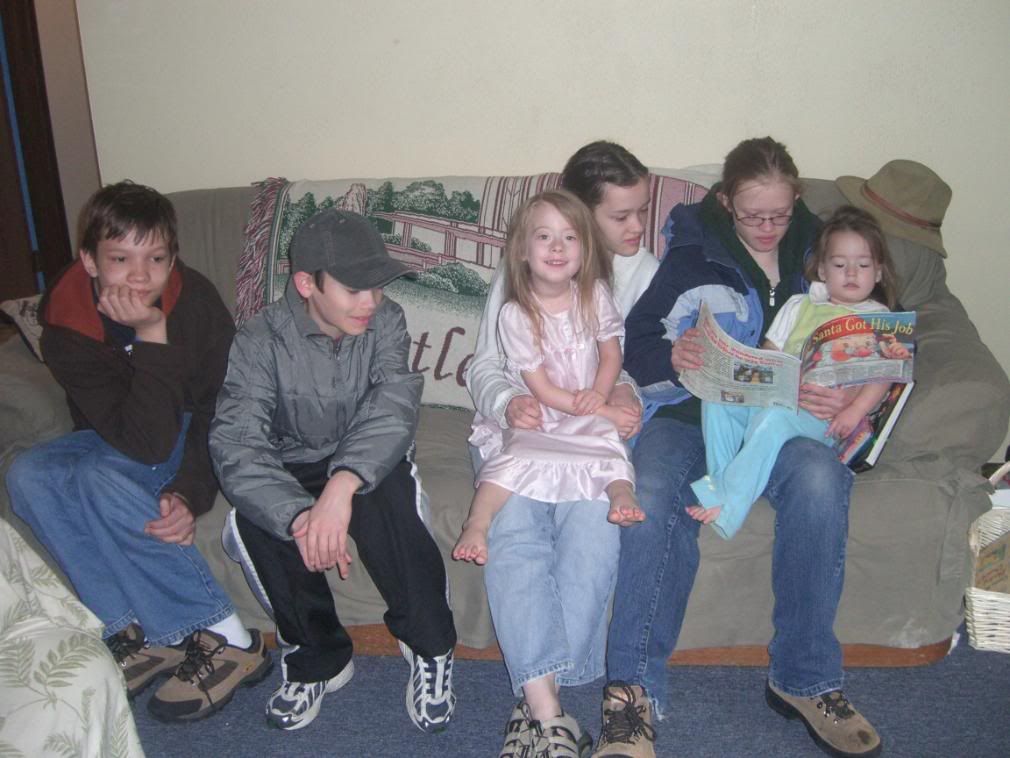 Who knew that all I needed to entertain my kids was to get the glass repaired in my truck? On Tuesday morning, Dave drove to work in the truck (unusual for him, but I had to get the car checked out at the dealership that day). There was already a crack in the windshield, and a bird hit it, and it cracked all the way up, right through his line of sight. He absolutely couldn't drive around like that, lest he get a ticket, so I called Safelight Auto Glass right away for an appointment, and they came out to my house to repair the glass. The girls were absolutely fascenated with the whole ordeal. When it came time to pay, I said to Sean, our installer, "Bet you didn't know you were performing today!" The girls watched him from an open door, and at least Lacy sat there the entire time while I folded laundry. I managed to get a picture or two of them being entertained by the glass man!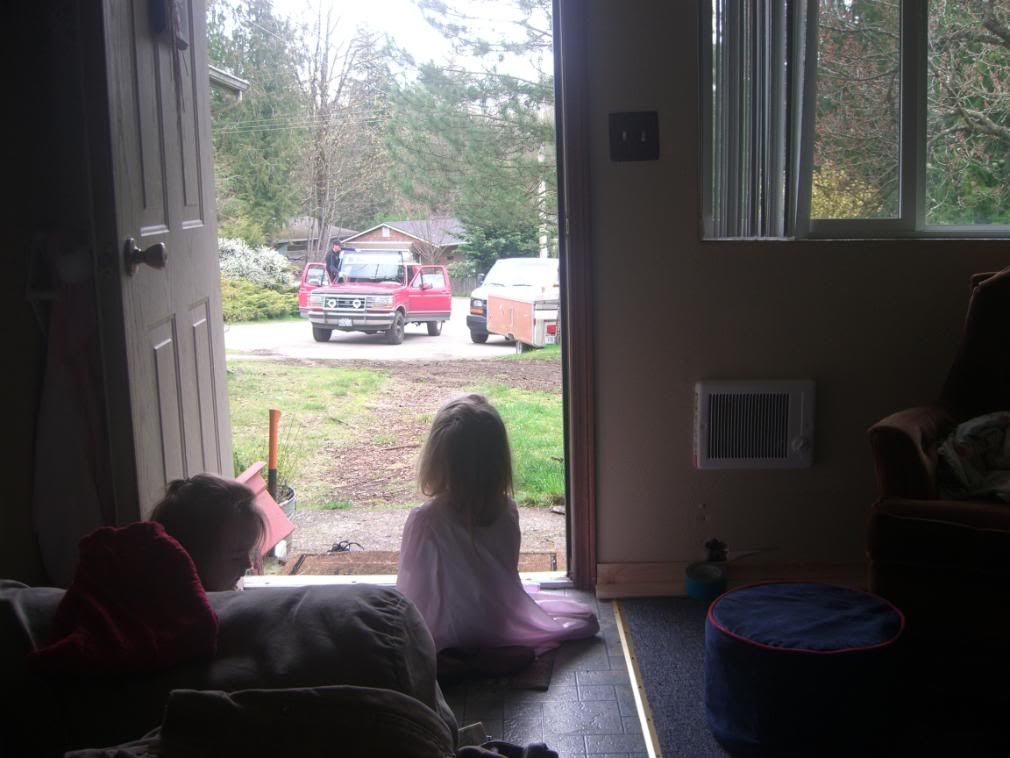 And one more of cutie Rose, taken by Dave's cousin Rick this morning!