This is what we saw out of my parent's window this evening: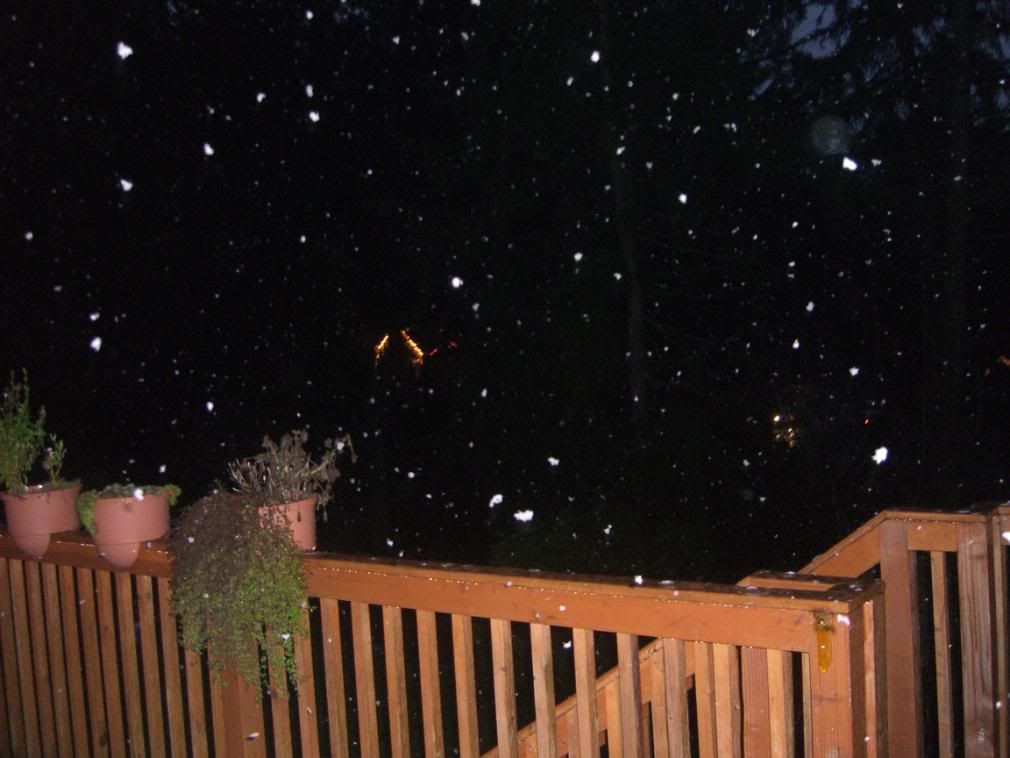 And we got home to this: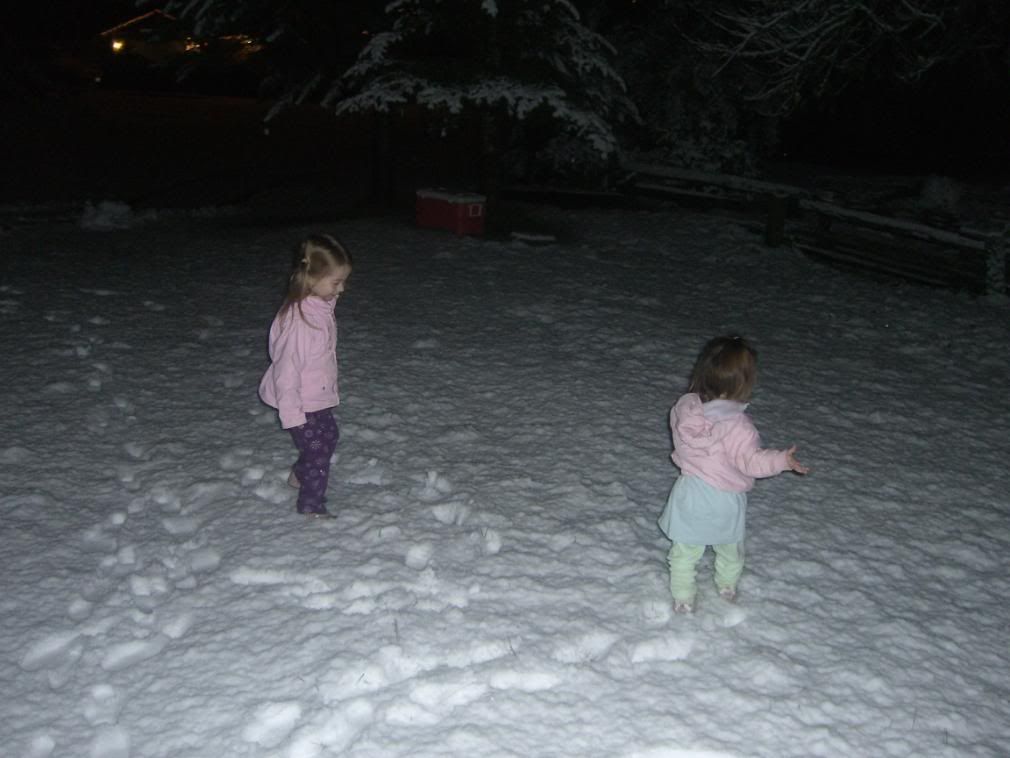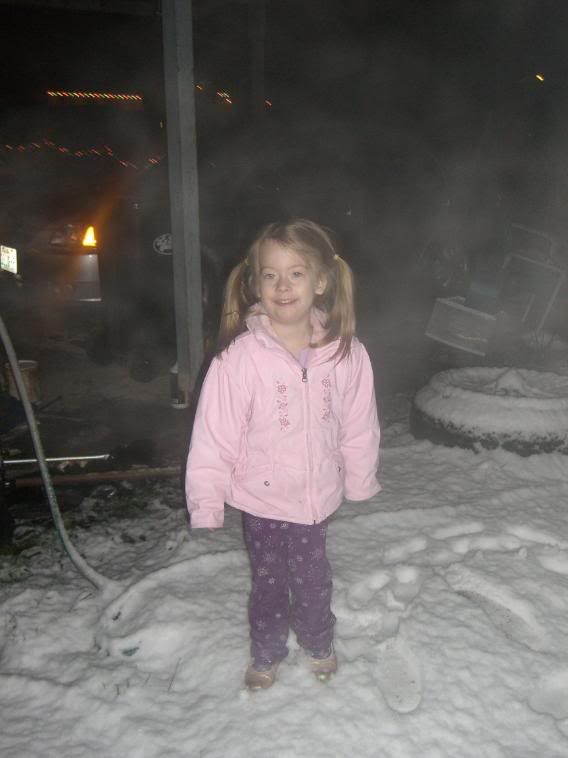 I can't believe we actually had a white Christmas this year! Not the magical Christmas morning snow, but golly, snow on the ground at all is a miracle! We were so excited to have snow. I could hardly get the girls to come inside. Rose especially wanted to play in the snow. Hopefully it will stick around so they can play outside tomorrow morning. And hopefully Dave's commute isn't terrible. He may take the truck. It is 4 wheel drive plus we have chains for it. We could barely get the car up the driveway when we got home! In fact, we had to sweep the snow out of the way, and Dave had to get a running start just to get up the tiny little hill we have!
We had a great Christmas. I'll post in a little bit about our Christmas day. Just had to share the white Christmas photos first!