Lacy is going to be a flower girl for Tim and Julie's wedding on the 26th! We have her dress, and it is so cute! She always wants to put it on. Here it is: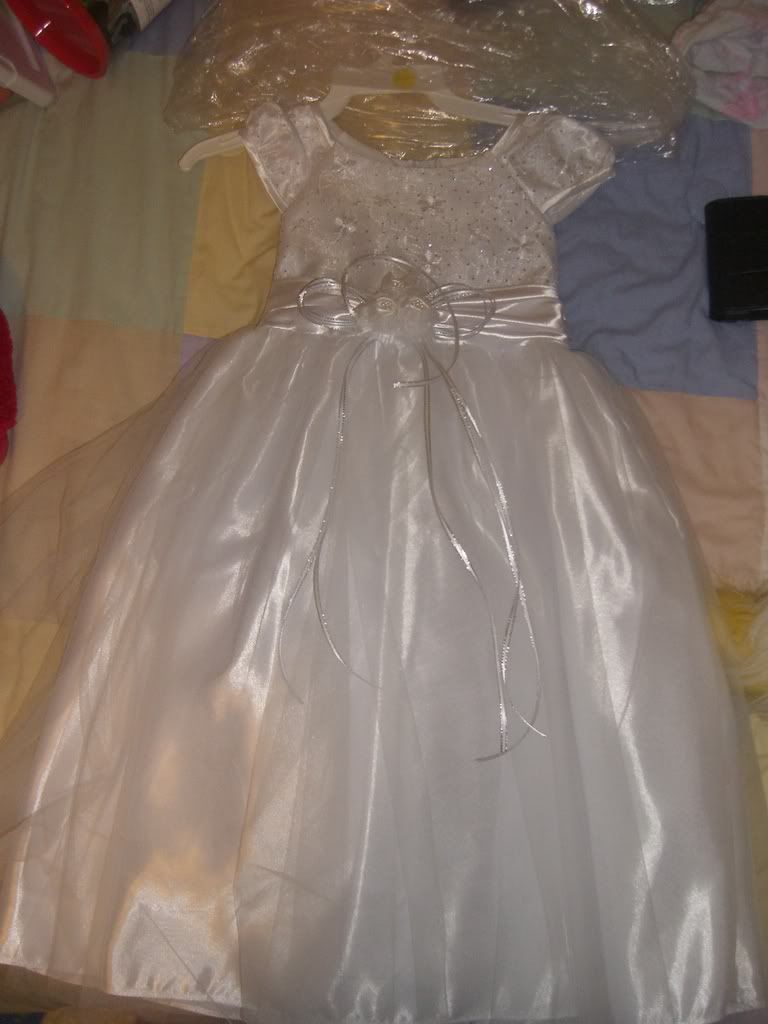 I'm just hoping that she doesn't freeze and freak out at the wedding. At the very least, she will be awfully cute in that dress and everyone will say, "Oh, poor little girl! She's so scared!"
Rose yesterday at my sister's house picked up a piece of music and started singing. Like she was reading the music and singing. She was very, very cute! And she also likes to lead the music, just like mommy. Very cute stuff! I think she'll be a musician!