I had a lovely Mother's Day! I got to sleep in until 8:30 when Rose woke up to pee (3 days dry in a row! And she's not even 2 yet, and this isn't the first time she's had multiple nights in a row where she's woken up dry!). Dave made me breakfast, which included some leftover breakfast potatoes (which were still yummy), eggs with peppers, onions and cheese, and bacon. Big, thick slices, from mostly organic pigs that I actually saw while they were alive. We ate right after Lacy woke up at 10:30. Yes, you heard that right. Girlfriend likes to sleep in. Lacy and I showered after breakfast, and when I got out it was already noon and time to get packing! We quickly got the girls dressed and ready and headed to church.
We had a nice program at church, which I didn't witness, because Rose was a total mess from being so tired with having no nap! So I took her to the Mother's lounge, but the chairs were occupied, so there was no chance I was going to get her to take a quick snooze. I barely made it back in to the chapel to lead the closing song! We received some delicious truffles from the men, and then we took the girls to their classes. We snuck out early, but Lacy had time enough to make me a nice card and give me a couple gifts from Primary.
This is a cute little jewelry box (lined with purple felt, of course) with a picture of her in her China dress.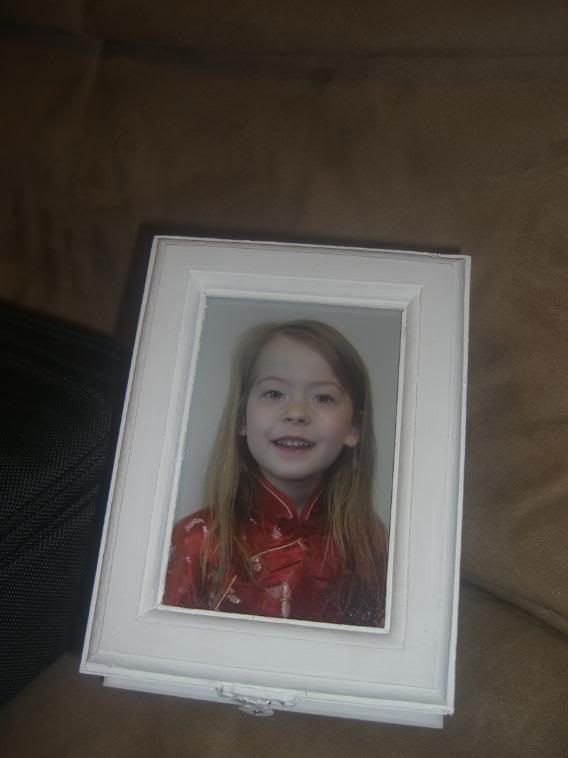 Lacy and Rose both contributed on making this bag. I think it's hilarious that they got the date wrong!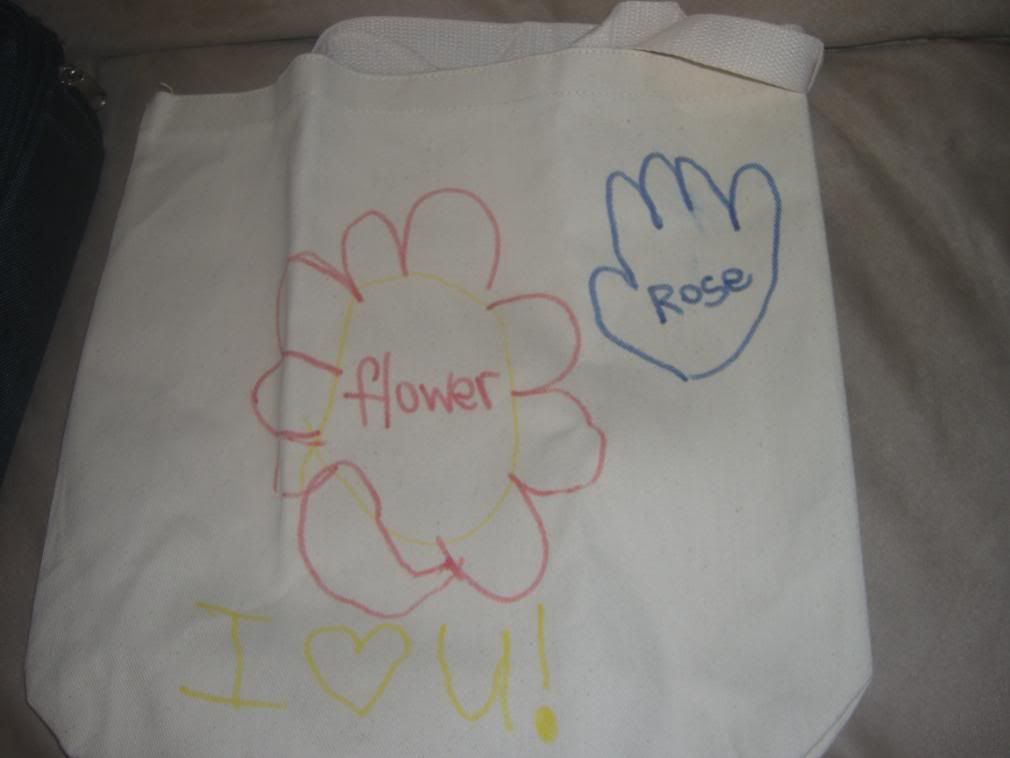 And the card that Lacy dictated... very typical Lacy letter.
Here's the beautiful hanging basket I got on Thursday for an early Mother's Day gift.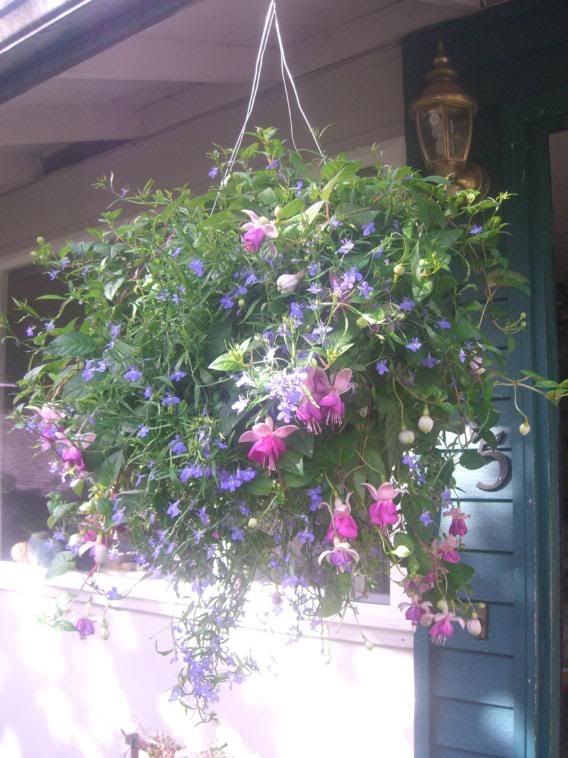 After church, we went to my sister's house to enjoy salmon and conversation (if you could hear it over all the yelling from the nine children who were there). It was not only Mother's Day, but also Mark's birthday, my just younger brother, who was actually born on Mother's Day 28 years ago. Happy Birthday, Mark. We all had a nice time. I'm sure there will be photos posted on my family's
blog
later. We took a bunch and had a really fun time with it.
And a couple pictures from Saturday. We went to wooden boat days (or something like that) down in Olympia with my sister's family. The kids enjoyed making their own little wooden boats. More pictures have been posted on my sister's
blog
.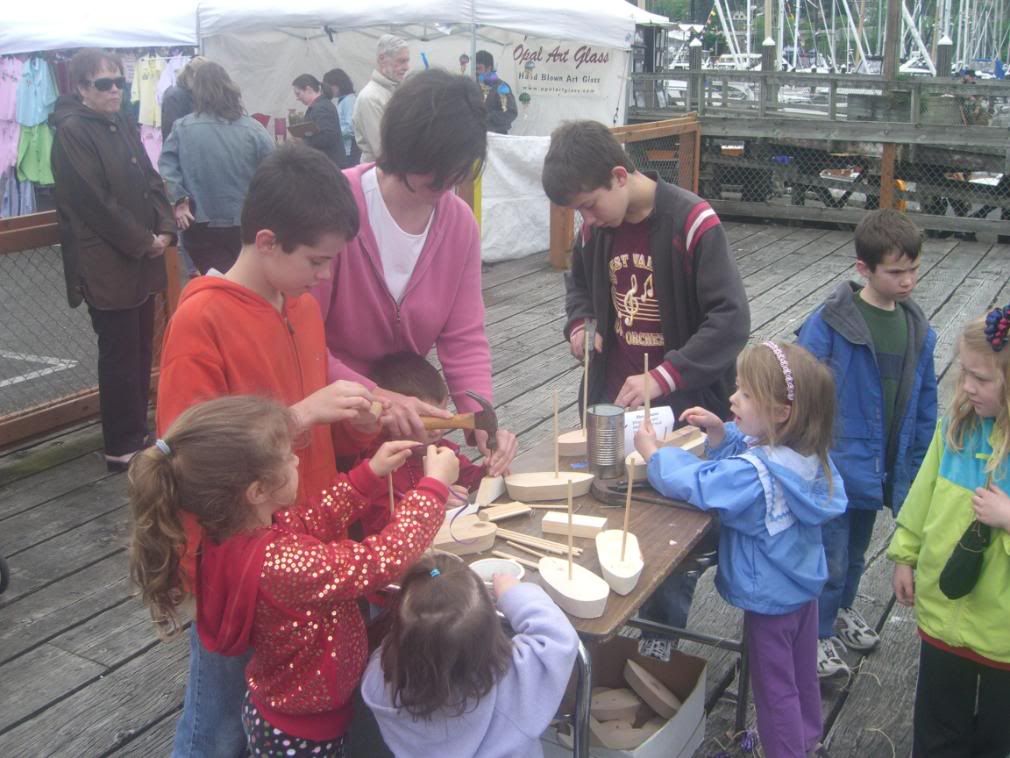 The finished product