We had a really nice Memorial Day. Dave had to work, but it was worth it since he was getting paid double time. They decided to let the guys off after 5 hours, so he got paid for a full day's work working only half the day. Soon after he returned home, we prepared to visit with Dave's family in Shelton.
The big thing for my girls was the hammock. They loved swinging on it! They were on it quite a bit. It was fun to swing on alone...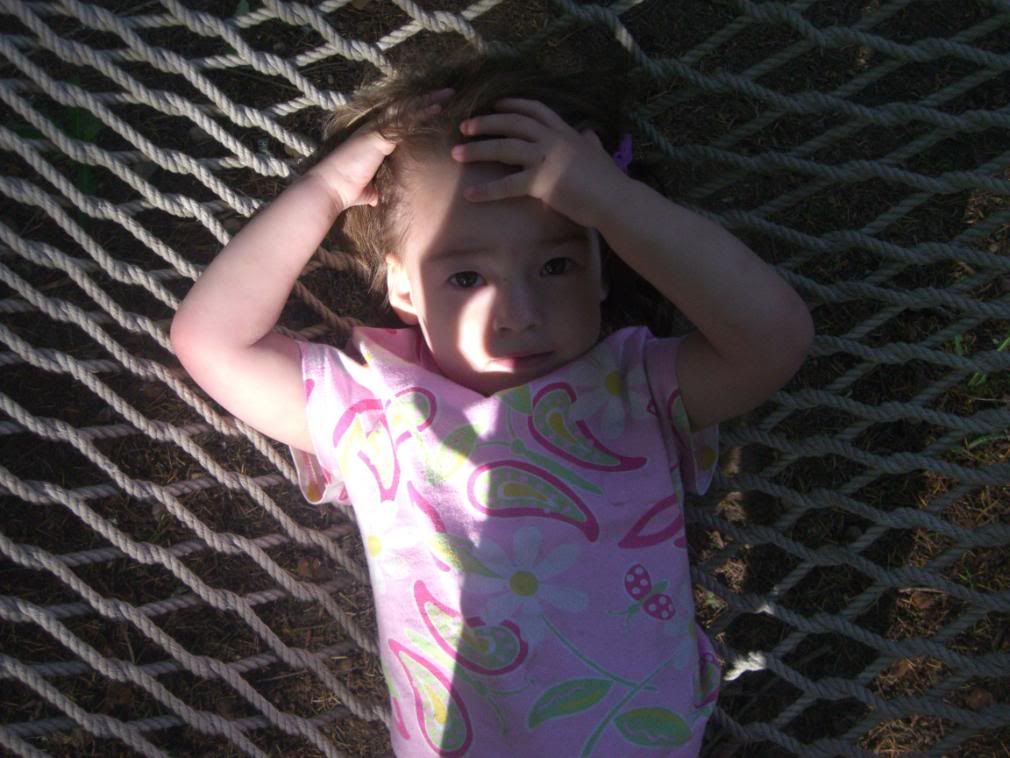 Just the babies...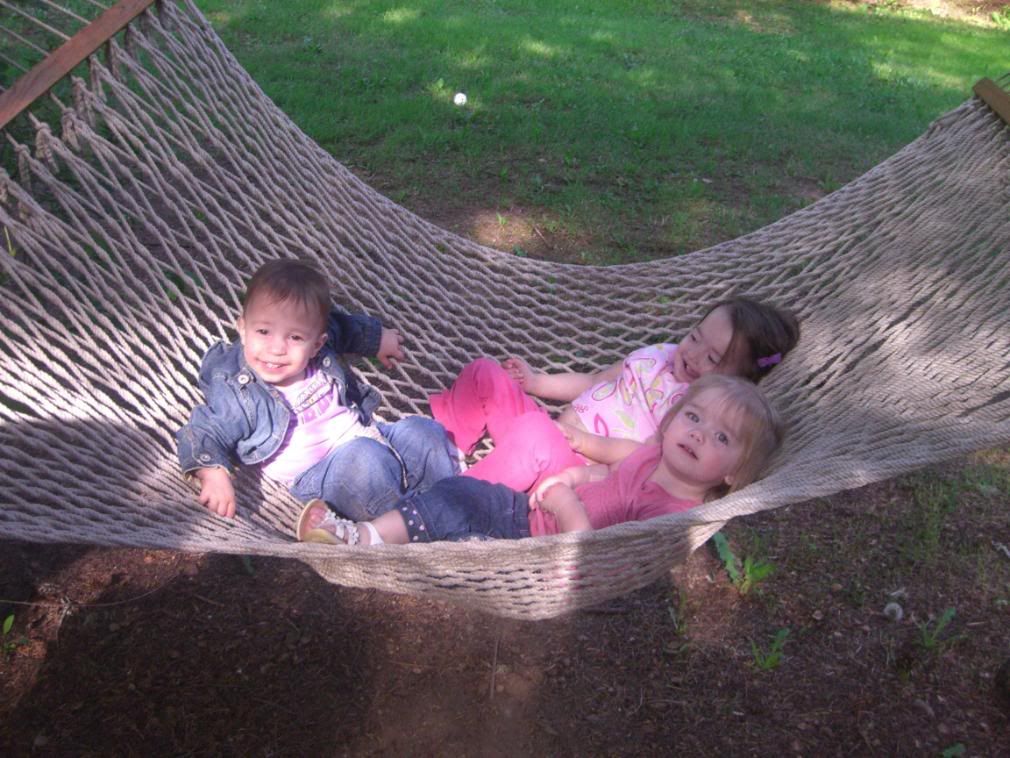 The girl cousins...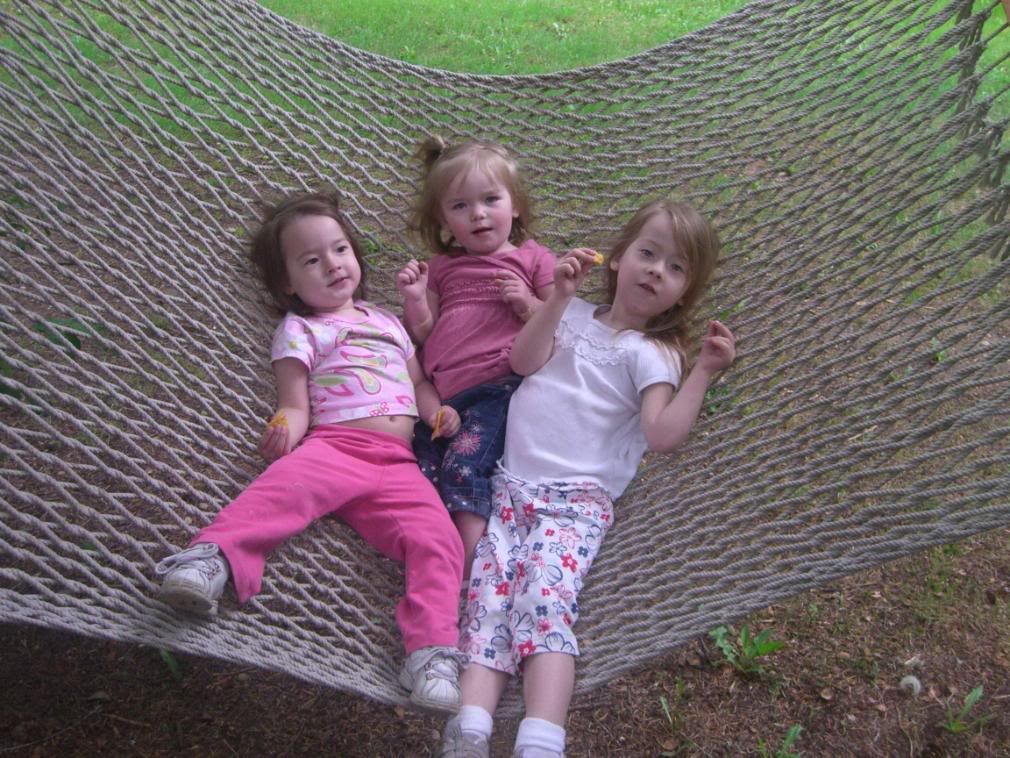 The oldest cousins...
And, just for a second, all four girls were on the hammock. Allison decided it was too crowded!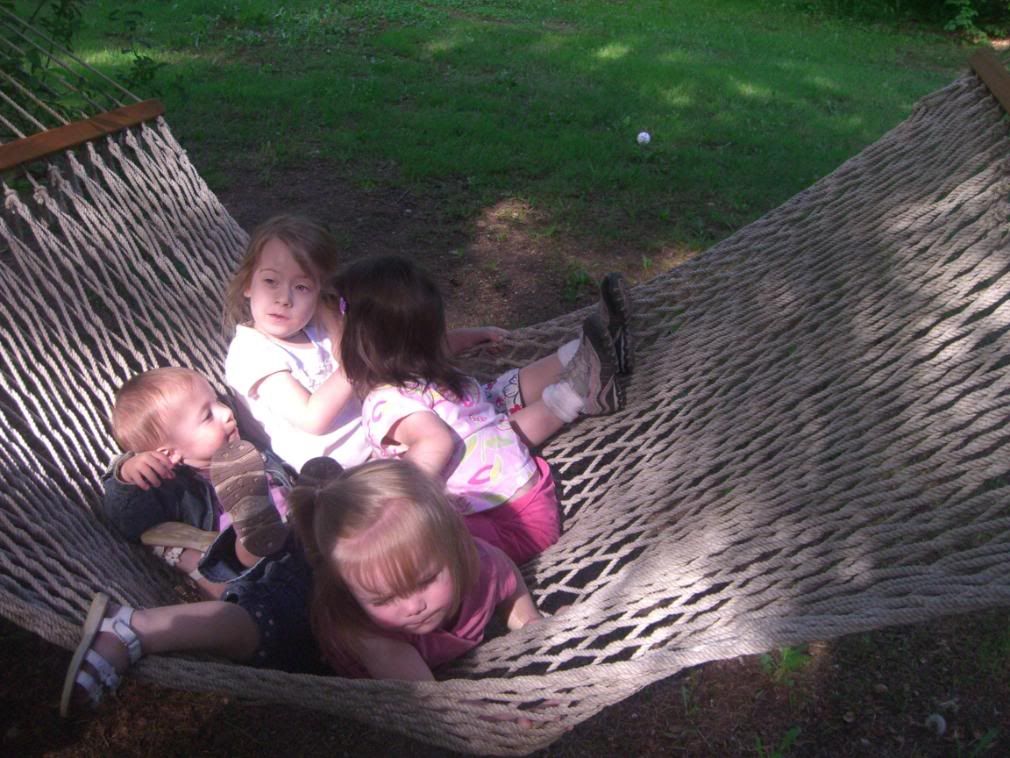 We (meaning everyone but me) swung the ball around the front yard for a while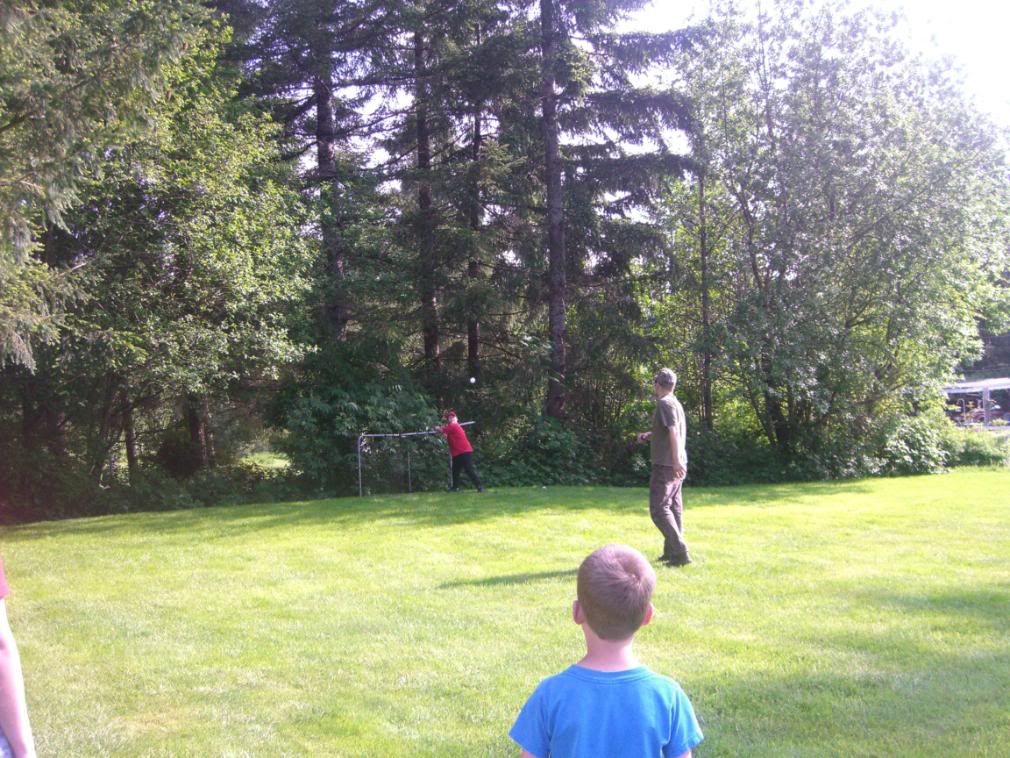 Took pictures of the cute little girls (Rose, Madison, Lacy and Allison)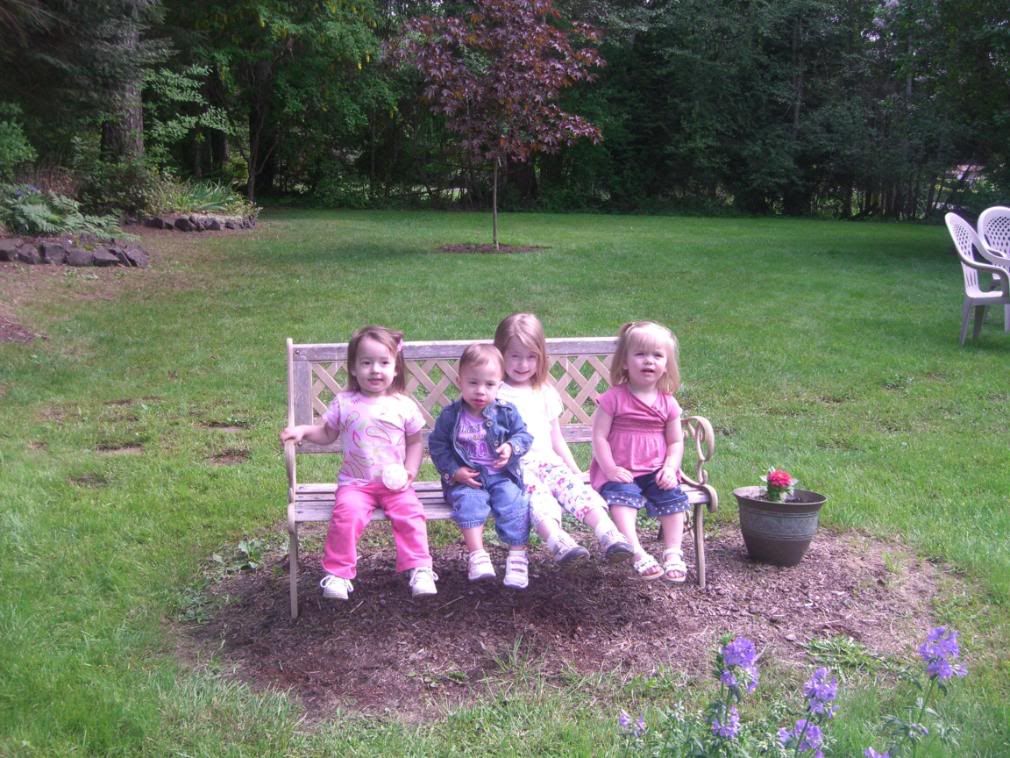 And took time to smell the flowers.
It was a fun time for all. In the end, we were very glad that Dave got off work so early, as everyone left for Jared's baseball game. I didn't get any pictures there since Rose immediately made a bee-line for the playground. It was a FUN playground, but playground pebbles were stuck in it all over the place. I'm a bit OCD and had to try to get as many rocks off that structure as possible. I'm weird, I know. Dave was excited that the only game he was able to attend, he was able to watch Jared hit a home run! Way to go, Jared!
We changed the kids into their jammies at the car and headed home. What a fun day!
As for today, I need to be getting to bed. It's late, but I worked out late tonight because Rose was having some issues falling asleep (as was Lacy... not sure what happened tonight!). I needed to have some downtime after working so hard. I only ate two cookies today! Go me! I ate one as a snack with the girls mid-morning, and one as a reward for doing so well all day long. If I completely deprive myself, I know I'll just gorge myself later on, so I'm not even going there. My diet is all but unchanged, just adding a few extra portions of vegetables a day, and limiting unhealthy snacks. Hopefully that, with the exercise that I've been doing, will get me back down where I want to be by the time we go on vacation in July!